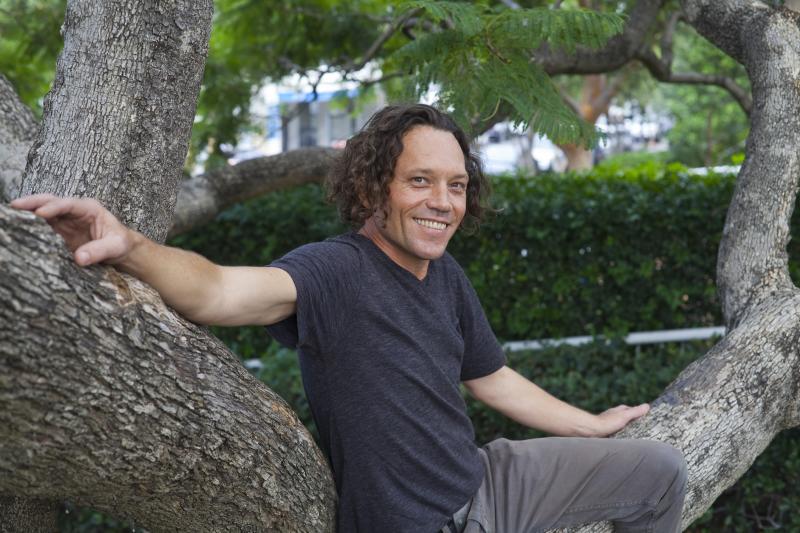 Since I've been involved with Flourish Australia I feel there are no boundaries to what I can achieve; like a tree that just keeps branching out in all directions.
I was a boilermaker in Broken Hill before finding my passion for Peer Work with Flourish Australia. I had been looked upon as a diagnosis and never felt valued until they showed me the value of my lived experience. From the very first moment, I was welcomed into a work culture where I was heard and valued for what I could bring to the group. 
Feeling I was 'one of the team' from the get-go has given me confidence that my contribution matters, so when I share my story now, it's celebrated. I learned to re-frame past experiences so that they became a source of strength. 
It was revolutionary for me to see the lack of division between peer workers and the people they support. For someone to really connect with you, they first need to feel accepted and everyone at Flourish Australia has a way of making you feel worthwhile and at ease. The way my managers communicate with me as a person gives me a real sense of belonging.
Coming alongside someone when you have walked in their shoes is powerful.  
It gives me goose bumps to be part of the 'aha' moment for people on a daily basis. Once they realise "I can do this" they begin to see the possibilities for their life as endless.
I've grown through journeying with others in this way. I communicate better with my family and I've become a positive role model for my kids. 
I love working in NDIS because it opens so many doors for people. My goal is to see it evolve into a fully sustainable social enterprise, run by those who benefit from it.
Having people who believe in me motivated me to take on a training course at Kiama Community College and start-up a repair café where people can bring in broken items and we work on fixing them together as a way of building community.
Whatever you aspire to, the people here encourage you to do it and the opportunities are there. 
Talk to us today
Our approach to supporting you is different because over half of the people we employ have had their own lived experience of a mental health issue and many of them make up our peer workforce. They get it, because they have been there, so they're able to come alongside you with genuine understanding and insight. 
For more information, contact us on 1300 779 270 or make an enquiry now.