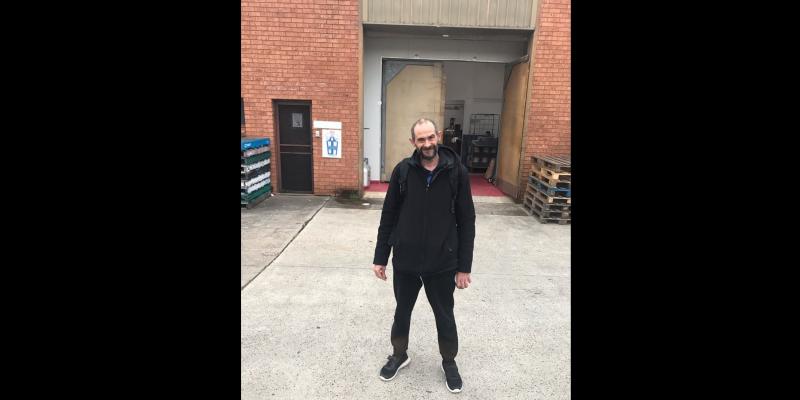 Growing up, drinking was a big part of my home life, for as long as I can remember. Getting my own heavy drinking under control, with the support of Flourish Australia, has changed everything for the better.
It has taken me two or three years, with hospital stays along the way, to give up heavy drinking. Having Flourish Australia walk through recovery with me, and encouraging me every step of the way, has helped me to stick with it.
When I first met my peer worker, Kamran, I was going through two cartons of beer every day. He would visit me at home every few days and patiently supported me to break out of this mindset. Mentally and physically, I wasn't doing so well. I knew I had to do something about my drinking and Kamran's encouragement helped me to make it happen. Seeing my doctor about medication to help stop the cravings I experience, made a big difference to begin with.
Flourish Australia had been recommended to me by a bloke I met at another support program, so I reached out to them and I'm glad I did. I go along on outings with them and get involved in lots of activities. Kamran motivated me to give swimming a try and I've really taken to it. It feels good to be getting physically fit and exercise helps to clear my head.
I feel so much better in myself these days. I went to Parramatta Civic Link to walk around there today. Being active all the time is a way of keeping my mind off other things and Flourish Australia is great at getting me out and about.
Kamran is a good bloke. Together, we've talked about what sort of goals I want to set for my life. Right now, I want to find work, anything that pays at this stage, just so that I can become a bit more independent and start saving toward buying a house.
I used to work in hydraulics. Flourish Australia helped me to arrange a reference from my former employer, and is assisting me with my job search.
Before the COVID-19 lockdown, I had started at TAFE where I'm learning to read and write.
 I wasn't nurtured at home as a kid and although I made it to high school, I would play up, and was kicked out, so I never went back. That lack of learning made life tough. This time around, I am really enjoying learning. At one stage, I was rewarded for reading a book which was a great feeling.
I used to have to walk to Richmond TAFE, until Flourish Australia assisted me with accessing the NDIS, to help cover my transport. Kamran would drive me when needed, always encouraging me to make my own way there, until I felt confident doing so.
Now that I've succeeded in cutting right back on alcohol, I've set myself the goal of giving up smoking cigarettes too. I wouldn't be doing half of what I do now if it wasn't for Flourish Australia. I've made some good friendships too, with some of the people who work there.
Talk to us today
For more information, contact us on 1300 779 270 or make an enquiry now.