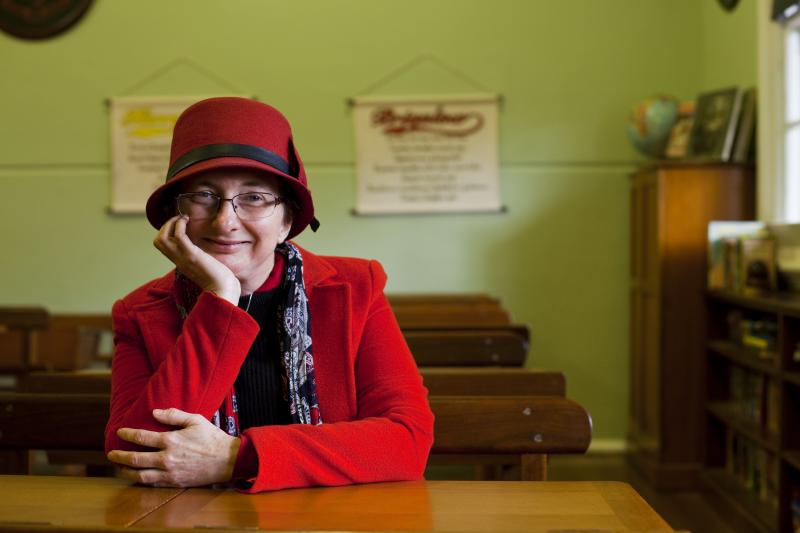 My mum was all for supporting people experiencing mental health issues to stay at home and out of hospital. My journey has shown me how completely that changes my life. 
Mum's motivation to help people has been an inspiration to me. She would involve a patient's whole family in decisions about what they felt they needed to take care of themselves. I've had clinicians who can't possibly know what I'm going through advise on the best course of action for me but Flourish Australia share Mum's empathetic approach, based on lived experience. They're like friends who really get me.
Watching mum make a profound difference in the lives of people in our small community equipped me to care for her at home when she lost speech and mobility following a stroke. Dad expected me to step into her shoes and the pressure I felt led to me being hospitalised.
I had to fight to change medications that made me feel dulled-down and disoriented which made me aware of the frustration people feel when their concerns are dismissed. I've been told to 'just snap out of it' but Flourish Australia don't expect you to know how to sort everything out on your own. They really listen and walk through life with you. Their support gives me some respite so I can follow in mum's footsteps in a positive way, extending compassion to others in need. 
As I've become involved with their group activities, I feel more grounded and the one-to-one visits they provide, to check in on any practical support I might need, give me someone to talk to.
I am fascinated by history and aspire to one day running my own research business. Although I'm a strong person, stigma around mental health can make it seem daunting to make it through on my own. I feel more hopeful having good people around me on my journey.
Not eligible for NDIS?
Whether or not, you are eligible for the NDIS, we have support services you can access, like the National Psychosocial Support Measure.
We can also connect you with other options available in the community.
For more information, contact us on 1300 356 874 or make an enquiry now.