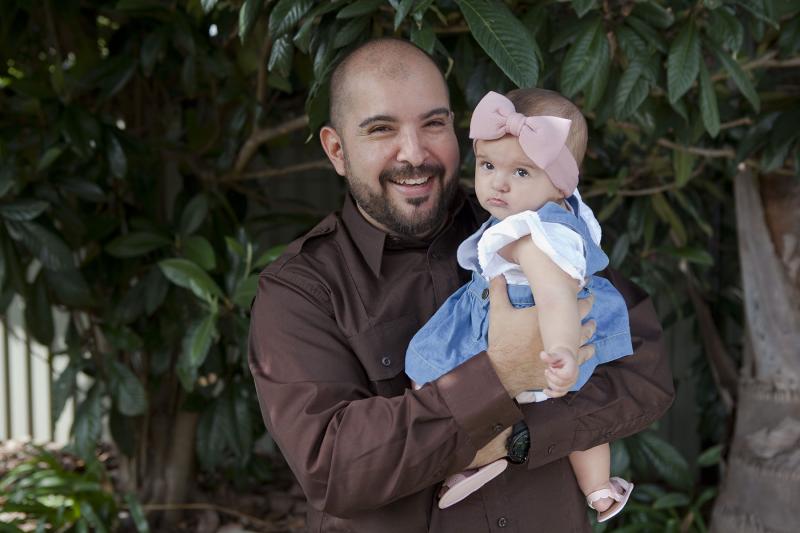 After 30 years of rejection, it's life-changing to be encouraged to believe that anything is possible.
These days when I break down, it's not the tears of distress I cried like a child. It's a release that comes from owning my life story and imagining a better future.
My family migrated to Australia from Chile fleeing the military dictatorship. Mum felt the full force of our loss and since my brother left home when I was 8, life has revolved around her mental health issues. 
As a child I had no idea where to find information or support. Countless hospitals and services we reached out to wouldn't listen or didn't get it.
I didn't see myself as a carer. Not knowing how to deal with the frustration of being Mum's full-time support led to dabbling in drugs and other negative influences as a teen. I closed the door to outsiders because of the shame I felt and when I first met my wife, her parents expressed reservations about an uneducated kid who lived in the housing commission dating their daughter.
After years of rejection, my resolve to find solutions was cemented when a helpline abruptly dismissed our request for assistance. I made it clear I would not give up until we received support. That referral connected us with Flourish Australia who was the first people to really listen and ensure Mum's wishes and needs were met. This was the breakthrough that made it possible for me to turn my life around.
I was an adult by this stage. As I began to understand more about mental health I felt drawn to a career in the field.  Now as a Peer Worker at Flourish Australia, sharing my story when it will bring comfort or hope gives purpose to what I've been through. Empathy can't be learned from a text book. Lived experience creates a connection between people that has the power to bring healing.
I believe self care and knowing when to put your needs first is the greatest challenge carers face. Ten years ago I had wanted to start a family but coping with full time care and my inner conflicts seemed overwhelming. With the support of Flourish Australia I now see life as manageable and have become a Dad.
Through the heartache and knock-backs I developed resilience. I draw on that strength to encourage others who are being told "NO" to push through. I am motivated to complete my degree and establish my own practice to support people the way Flourish Australia have been there for me.
Knowing what it means to walk in someone's shoes gives me a deep conviction to want to make a difference in their life. I see Mum in every one of them.    
Talk to us today
Our approach to supporting you is different because over half of the people we employ have had their own lived experience of a mental health issue and many of them make up our peer workforce. They get it, because they have been there, so they're able to come alongside you with genuine understanding and insight. 
For more information, contact us on 1300 779 270 or make an enquiry now.