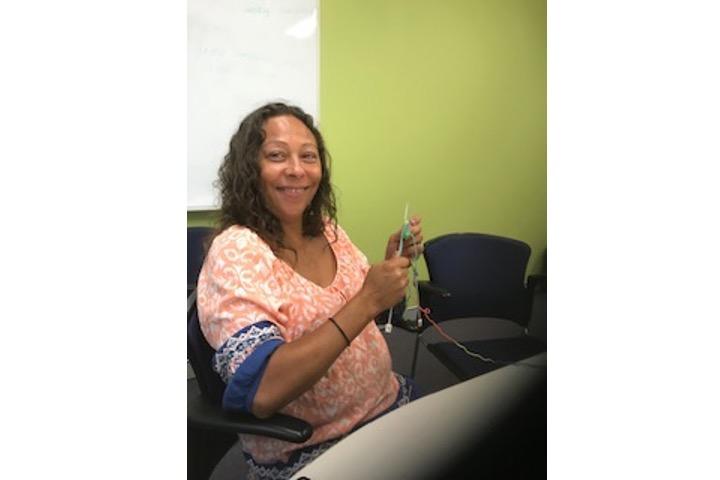 A proud Kamilaroi woman, I was first connected with Flourish Australia following traumatic life experiences and the loss of my mother. At the time, I felt my life was spiralling out of control.
My drug use added to the mental health issues I was struggling with and I was admitted to hospital as a result. With my family's support, I came back to my hometown of Moree, where I was introduced to Flourish Australia's services through Moree Mental Health, by my brother.
Turning my life around has come together with the support of Flourish Australia who has encouraged and supported me to make positive changes. I'm grateful to also have a supportive family who helped me to settle into a unit of my own.
I am currently on a CTO and my Mental Health Worker, June, supports me with keeping my appointments as well as doing my grocery shopping. Flourish Australia also assist in my interactions with Communities and Justice Parole Services.
I am so happy with the choices I am making in my life now that I never want to go back to the way that I was living. I feel in control of my mental health and know that I can contact Flourish Australia if I feel unwell and they will support me to seek medical assistance by taking me to see my GP or the Emergency Department at the hospital.
After many years of separation, I am thrilled to be making progress with reconnecting with my son. I am very excited that he and his partner are due to have their first baby soon. My two children and two grandchildren mean the world to me and give me hope for the future. I want to be there for them in their lives and be the best mother and grandmother I can possibly be, to make up for all of the years when I feel I missed out on so much.
My goal now is to contribute to the community by passing down my cultural knowledge and traditions, so that these live on for generations to come. I want to get back to volunteering with children and connect them with their heritage through cultural dancing and weaving.
It's encouraging to have Flourish Australia alongside me as I take steps toward this.
Talk to us today
Our approach to supporting you is different because more than 50% of the people we employ have had their own lived experience of mental health challenges and many of them make up our peer workforce. They get it, because they have been there, so they're able to come alongside you with genuine understanding and insight. 
For more information, contact us on 1300 779 270 or make an enquiry now.