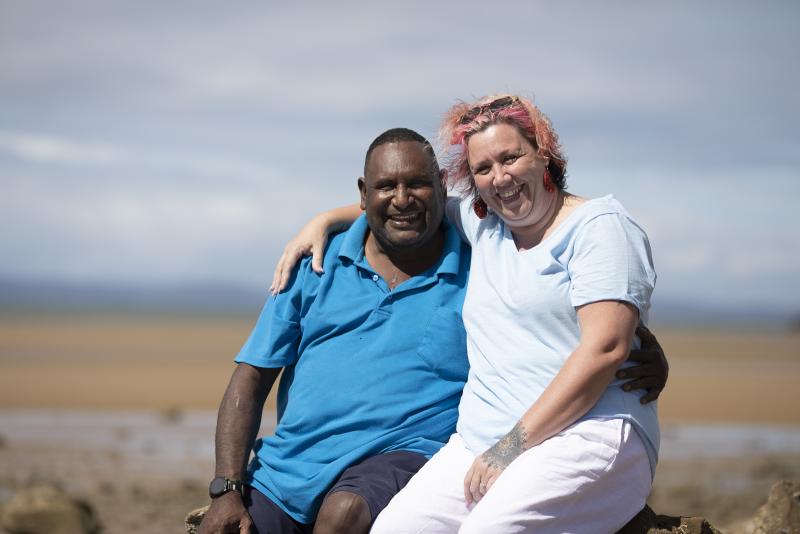 When I was so weighed down by grief I had no idea what direction to take in my life. Gaining access to a Recovery Coach and Individual Support from Flourish Australia opened my eyes to new possibilities and a career path where I can use my lived experience for good. 
Following the loss of my son several years ago I lost my bearings completely. I was overwhelmed by emotional distress and struggled with Post Traumatic Stress Disorder (PTSD). Everything turned around once I accessed one-to-one support through the NDIS. It has been so life changing it motivated me to pursue a Cert III in Individual Support for myself so that I can come alongside other people on their recovery journey in the same way, and use what I have lived and learned for good. 
Being mentored by a Peer Worker with their own lived experience, worked so well for me because we had a deep understanding of one another and it felt safe to be really raw about how I was feeling. When I struggled with day-to-day tasks, my Recovery Coach assisted me with connecting to the right services. 
Community Access to various activities like music and women's groups gave me a sense of belonging and helped to reinforce my positive thinking which makes a massive difference to how I feel in myself.  
I call these my mental health days because I've learned that my wellbeing comes down to maintaining a balance between staying busy, to clear my mind of debilitating thoughts, and self-care, to avoid triggering anxiety. 
Part of my healing was making real connections with the people at Flourish Australia and though I no longer need their support, I recently popped in to share my excitement about starting out on a wonderful new career path as a Peer Worker with a Parent-to-Parent program called Stand By Me.  
My role is to help people with intellectual disability, their family and carers, to better understand the various supports available to them and access the best services for their needs.  
I feel I have finally found my calling! From the age of 10, I have lived with an intellectual disability and experienced so much stigma, bullying and marginalisation, in public schools and the wider community, that I was made to feel I wasn't welcome and didn't belong. To be embarking on a whole new career path where I can share what I've endured in my life to help others, is incredibly rewarding.  
I came to truly value my own lived experience as I journeyed together with Flourish Australia on my own mental health recovery, and it's because I so confidently shared my story with other women at a retreat I attended, that I was hand picked for this position. 
My role is to support people to build their capacity, and empower them to use their voice, by sharing skills I've developed for building resilience,  such as shifting the focus of my thinking when something negative is directed at me. I show them how I say to myself 'No, that's not right!' and simply don't come into agreement with limitations set upon me. 
I want to keep learning and have enrolled in a Cert IV Mental Health Peer Work. There's a long history of nursing in my family line, so I'm particularly interested in working alongside health professionals. I speak publicly to them on behalf of Primary Care Enhancement Project, to inform on intellectual disability and health, and ways to better serve their patients.  
Now that I've found my place in the world, I am very much looking forward to getting married next year and my goal is to continue building on my skills and knowledge so that I am equipped to do my bit toward building inclusive communities where my adult boys can live happily, safely, and enjoy their lives to the fullest. 
Talk to us today
For more information, contact us on 1300 779 270 or make an enquiry now.