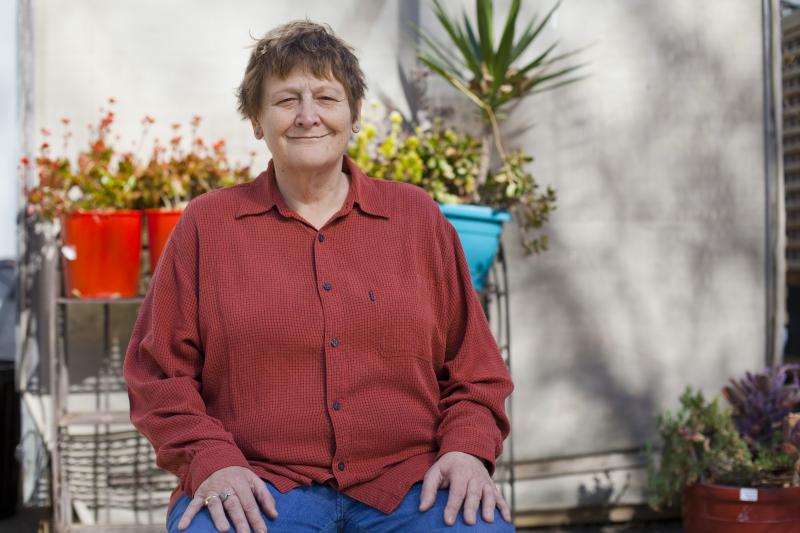 Just five years ago I was living my life long dream of being a doctor. Now instead of chasing a career, I find fulfilment in meaningful advocacy.
I was devastated when my lived experience made it impossible for me to continue my medical career but with the support of Flourish Australia and the NDIS I've found new structure for my life. My priorities have changed and my health and happiness take priority.
Keeping busy is still important to me and I've done a lot of work around the NDIS, as a keynote speaker, with a national project to re-write it so it's more applicable to people with psychosocial disability and with Fair Trading to make people more aware of their rights. Most rewarding is being on the board of a local general disability group focused on empowering people to get the most out of life through the NDIS. 
Through purposeful work, I've grown much stronger in myself so when I experience a set back, I'm able to keep moving in the direction of what I want. 
Undergoing treatment for breast cancer recently has given me fresh appreciation of the simple things in life that bring me joy, like getting back to playing the bassoon or getting away somewhere cosy with my partner. 
It gives me a boost to be around other people at the Flourish Australia drop-in centre every once in a while, instead of sitting at home feeling isolated. I'm at peace when among friends. There's no judgement here so it's easy to reconnect after I've been disconnected from things for a while.
This place has been nurturing for me and I've gained a new outlook on the things that have been most challenging in my life.
Talk to us today
Our approach to supporting you is different because more than 50% of the people we employ have had their own lived experience of mental health challenges and many of them make up our peer workforce. They get it, because they have been there, so they're able to come alongside you with genuine understanding and insight. 
For more information, contact us on 1300 779 270 or make an enquiry now.