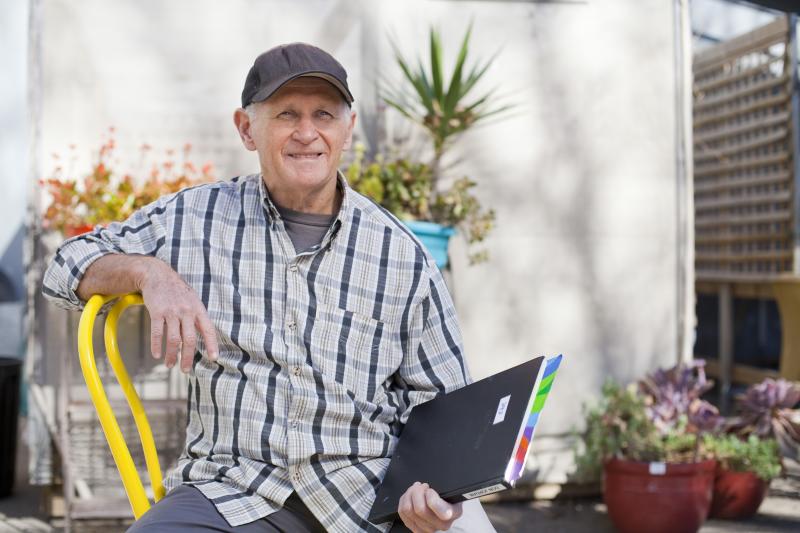 At the age of 67 I've found security for the first time and I'm living my life to the full.
For most of my life I lived in a state of raw survival, experiencing massive highs and lows. By the time I reached my 60's I felt so mentally threatened that I could no longer get it together to keep a home. I lived out of my van, drifting from place to place, looking for somewhere I could fit in. I isolated myself and lost the ability to communicate altogether.
Everything changed the day I wandered into the Flourish Australia centre where a manager let me know I was welcome and in a safe place. Spending a few hours there each day getting involved with social activities drew me out of my shell. I became more motivated and able to form my own opinions and interests – like Buddhism which I studied extensively and put some of the beliefs into practice in my own life.
For too much of my life I was operating at the bottom of my potential but I've found a more effective way of being in the world. I can see now that isolating myself can be a slippery slope and this place has been a life boat for me that reconnects me with others.
With the support from Flourish Australia, I accessed the NDIS which has been a tremendous help in so many practical ways, and found a wonderful place to live, surrounded by good people from my own generation in an over 50's complex with an up-beat atmosphere.
I have the security of knowing I'm settled for life now. I no longer feel compelled to keep running when things get on top of me. There's always someone I can turn to for support.
Talk to us today
Our approach to supporting you is different because more than 50% of the people we employ have had their own lived experience of mental health challenges and many of them make up our peer workforce. They get it, because they have been there, so they're able to come alongside you with genuine understanding and insight. 
For more information, contact us on 1300 779 270 or make an enquiry now.