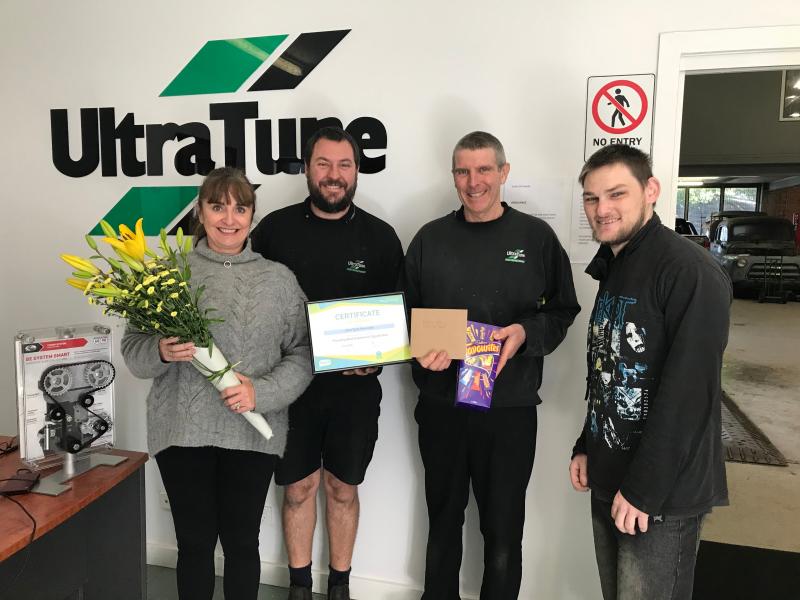 Connecting with Flourish Australia was the best thing I've ever done for my job prospects.
For a long time, my lived experience made it challenging for me to get a start in employment. Thanks to Flourish Australia's support over the past four years, I feel ready to find work and have set my sights on finding an apprenticeship.
When my Job Placement Manager at Flourish Australia's Disability Employment Services approached Ultra Tune Car Service in Newcastle about offering me an apprenticeship, they agreed to a work experience opportunity as a start point. I grew up working on cars with my Dad so working alongside qualified mechanics really appealed to me.
I loved being part of a professional team and picked up a lot of valuable knowledge.
Although the manager, Karen wasn't in a position to offer me a job, she wrote a wonderful reference. I used this to secure a trial with another company which I hope will turn into a full-time position.
Having a job I'm passionate about is so important to me. I was raised with a strong work ethic and want to achieve financial independence for myself and my partner.
Ultra Tune Manager Karen says;
I would absolutely love to have Dylan on our team but due to the pandemic, we're not in a position to put on another person. We were introduced by his Job Placement Manager, Holly, who took the initiative to walk in and ask me about an apprenticeship. Flourish Australia is very professional. They organised the insurance needed for us to offer Dylan work experience and followed-up to ensure everyone was happy with the way things were going.
Our mechanics all appreciated Dylan's positive attitude. He was super keen to learn as much as he could from them and his dedication earned him a glowing reference.  I can see he's serious about succeeding.
Dylan tells me he's now on trial with another business. I really hope he gets the job.
Talk to us today
Our approach to supporting you is different because more than 50% of the people we employ have had their own lived experience of mental health challenges and many of them make up our peer workforce. They get it, because they have been there, so they're able to come alongside you with genuine understanding and insight. 
For more information, contact us on 1300 779 270 or make an enquiry now.