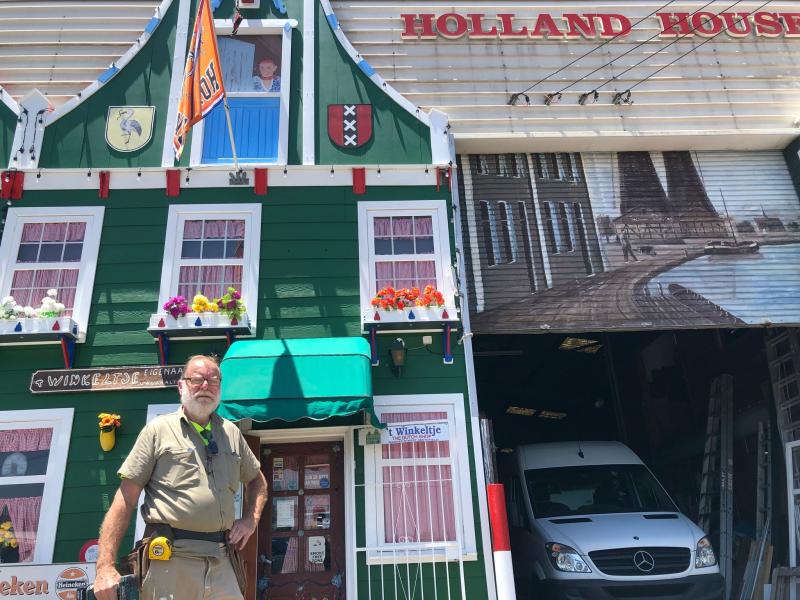 Flourish Australia's Disability Employment Services have made a positive impact in my life by opening a way forward for me to turn my passion for carpentry into a career I love.
Growing up in Santiago, Latin America, during the 50's, opportunities were limited. I learned to make the most of what I had and used the tools life presented me with to create a rewarding life in a new country.
As a young boy, I spent a lot of time with my grandfather, a carpenter, who taught me many things and showed me how to use different tools. They didn't have power tools back then. I loved learning his way of hand crafting.
My whole family inspired me to work with my hands. My father was very mechanical and taught me to paint and do basic jobs around the house, while my mum was a tailor who did lots of sewing at home.
When I arrived in Sydney in 1987, I immediately found work with an Argentinian cabinet maker and joiner and developed skills such as gyprock setting, installation of windows and doors, formwork, painting and building. I also completed a Small Business Management course at Sydney TAFE. 
Joining Flourish Australia's DES Program in 2020 opened the door to working as a handyman for Dutchie's Snack Food/Holland House in Smithfield. They sell food, figurines, clothes and furniture imported from Holland. 
The job is perfect for me. I've worked hard to give the shopfront a much needed facelift. To recreate the look of an authentic Dutch home, I changed the doors, painted the exterior, installed decorative planter boxes, fitted new windows and frames and made necessary repairs. It's rewarding to see customers taking photos of my finished work because it looks so nice.
I take pride in always doing my very best. When my boss is happy, I feel satisfied. For me, being at home all day is depressing. Carpentry is my trade and doing something I love for people who appreciate it makes me feel good.
The support that Flourish Australia provided me, has made a lasting impact on my life.
Talk to us today
Our approach to supporting you is different because more than 50% of the people we employ have had their own lived experience of mental health challenges and many of them make up our peer workforce. They get it, because they have been there, so they're able to come alongside you with genuine understanding and insight. 
For more information, contact us on 1300 779 270 or make an enquiry now.