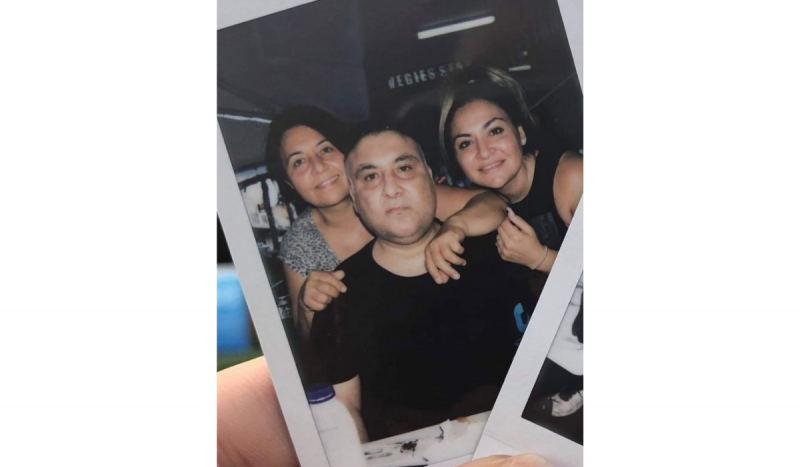 I tell it like it is and want carers to know that Flourish Australia will help you to stay resilient and reclaim your life.  
From day dot, Flourish Australia took steps to support us in ways that were life changing. Since my early teens I've stepped up to the massive responsibility of caring for my older brother Murat, who lives with complex mental health issues but as his health spiralled, reliance on emergency calls to police and ambulance took its toll. I felt overwhelmed and feared for my own mental wellbeing.
I put a call-out on facebook for someone to tell me where to turn for help and a friend recommended Flourish Australia. They immediately came to our home and took the time to really listen and understand what was going on for our family. Together, we have brought about positive change.
Being so supported by Flourish Australia takes a weight off my shoulders.
I let go of my career to be available to Murat around the clock, but can now reclaim time to focus on my needs. Thanks to all that they do for us, I feel 100% better and hopeful for the first time. I'm not alone in this any more and as I've gained clarity, things keep getting better for us.
Flourish Australia show great respect and care. They share a little of their own lived experience which reinforces to me that I'm not the only person to go through this and helps me to feel less isolated and more resilient. They constantly assure me I'm a wonderful sister which really lifts my spirits when I need it most.
It's been a much warmer, family-oriented approach than dealing with the average case worker. They involve our whole family in making things work and it's empowering to be asked what we want. No-one knows what a person needs to thrive, better than themselves and their own family. In the past, we've felt pressured to do things we didn't feel comfortable with which led to me feeling reluctant to accept support.
I would encourage anyone caring for a loved one experiencing mental health issues to reach out to Flourish Australia. As things continue to calm down, I'd love to one day study to work with them.
Talk to us today
For more information, contact us on 1300 779 270 or make an enquiry now.