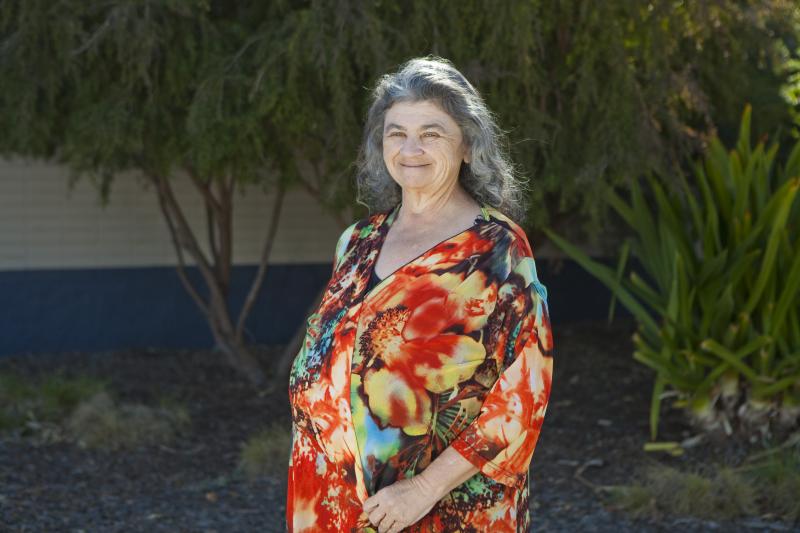 Flourish Australia's invitation to join in new activities restored my confidence and passion for life at a time when I was feeling alone and afraid. 
I lived a rural lifestyle as a full time mum but once my children were grown and left home I experienced persistent mental health issues that led to isolating myself and shutting down emotionally. Then a local woman I had known since childhood invited me to join in Flourish Australia group activities – and I've never looked back!  
They support me to get me to where I need to be and encourage me to try new things that draw me out of my routine. Having company has brought me out of my shell and being so active and social has dramatically improved my state of mind. I discovered a passion for exercise and I take cooking classes at TAFE which are a joy with people I feel good around. I even delivered speeches at a debutante ball that Flourish Australia organised with our local Vinnies op-shop.
I look forward to my time with Flourish Australia. It lifts my spirits just to know they are on their way to pick me up. Having fun and learning new things has me feeling alive and excited about life and keeps me grounded and finding new interests of my own has given me so much more to share with my grandkids. 
My support workers came alongside my family to support me to get to the bottom of some long standing issues and bring about positive changes to my reactions in family situations. As I've grown more aware of what's going on for me and what makes me happy I've become more connected to my aboriginal heritage and community. I get along to their cultural activities where I feel a real sense of belonging.
Talk to us today
Our approach to supporting you is different because more than 50% of the people we employ have had their own lived experience of mental health challenges and many of them make up our peer workforce. They get it, because they have been there, so they're able to come alongside you with genuine understanding and insight. 
For more information, contact us on 1300 779 270 or make an enquiry now.