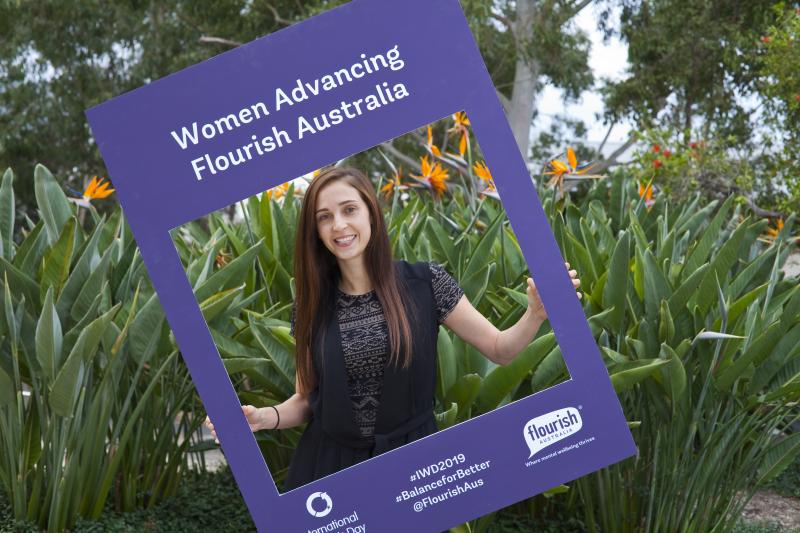 At Flourish Australia we don't just educate people about mental health, we live out an inclusive culture and it's life-changing.
My Dad's lived experience made me want to understand more about mental health which led to a career in social work. It's rewarding for me to now supervise the Community Business Social Work Placement Program for Flourish Australia, alongside mental health and peer workers.
I have the opportunity to challenge the perspectives of the student social workers that come to us from universities all over Sydney and are apprehensive about working here because of social stigma around mental health. By the time they complete their training in our inclusive workplace, they've found real passion for working in mental health.
I believe wholeheartedly in Flourish Australia's focus on self-directed services. We mentor students to ensure that a person who is feeling overwhelmed by circumstances is made aware that they have a say in their mental health care and has made informed decisions about they services they receive. I know from my own lived experience that feeling in control of your life is what keeps hope alive. Our goal is to take people from feeling victimised to being empowered by getting everyone to a common level and relating with empathy and authenticity.
Supporting people through the transition to NDIS has become a big part of what we do and I equip our mental health and peer workers to structure strong applications. I also provide mental health first aid and suicide training so my role is a demanding one. Our workplace flexibility makes it possible for me to achieve a healthy balance between my work life and being an available mum to my son, that would be difficult within a conventional 9-5 employment structure.
Grow your mental health career with Australia's industry leader
Flourish Australia is one of Australia's most experienced and innovative provider of specialised mental health supports. For more than 60 years we have been supporting local communities by providing comprehensive support services with a whole-person, recovery-focused approach, to people with a lived experience of mental health issues, as well as their family and carers.