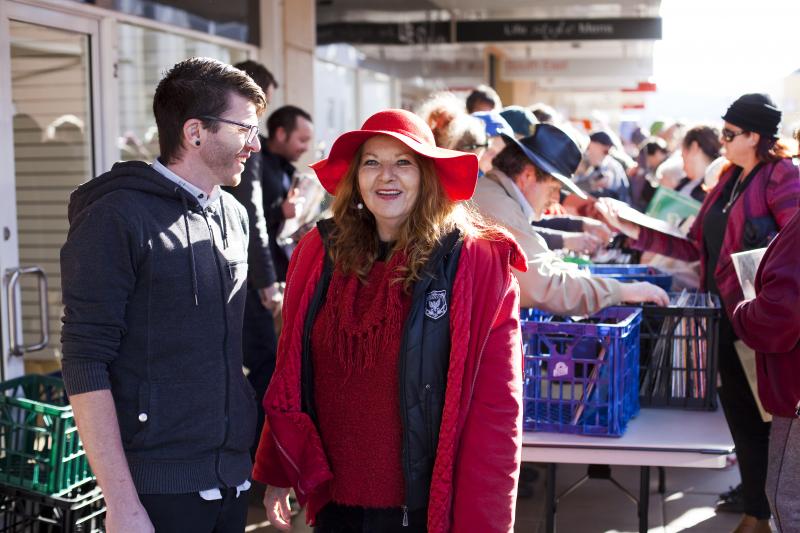 The key to my recovery has been building new community connections and filling my days with interests that are nurturing for me.
For 27 years I lived happily in Cronulla, surrounded by a strong network of close friends with shared interests and activities that kept me busy but after I moved away to Batemans Bay with my partner and our relationship broke down, I found myself homeless and ended up in hospital.
When Flourish Australia first collected me from the hospital I was so scared but 10 years later, with their support, my life has really changed. The biggest improvement has been re-gaining my independence by building a new social network. I've learned the importance of investing in my mental health by making time for regular exercise and connecting with my local community.
It had been more than a year since I had driven but with the encouragement of the Flourish Australia team I am back behind the wheel and having own transport makes life so much easier. Getting around can no longer be my excuse for not getting involved in community activities.
What's really great is that I have a best friend now and it feels good to be able to help her by driving us to get-togethers with other friends.
I consciously surround myself with good people and my weeks are full once again with activities I enjoy that nurture me – like going to TAFE, getting along to a weekly social group and catching up with friends. I love to collect vegetables from the women's resource centre cook for them. I also adore shopping and could do so all day long! It brings a smile to my face.
Knowing that I'm a positive force to be reckoned with has grown my self confidence. I make a point of doing good deeds wherever I can and I'm known around town as a nice person. I've joined the Community Advisory Committee at Flourish Australia which gives me a real sense of importance and the opportunity to experience and understand different communities. By drawing on my own lived experience I'm able to contribute purposefully to this group.
I suppose you could say I'm a quiet achiever.
Talk to us today
Our approach to supporting you is different because more than 50% of the people we employ have had their own lived experience of mental health challenges and many of them make up our peer workforce. They get it, because they have been there, so they're able to come alongside you with genuine understanding and insight. 
For more information, contact us on 1300 779 270 or make an enquiry now.