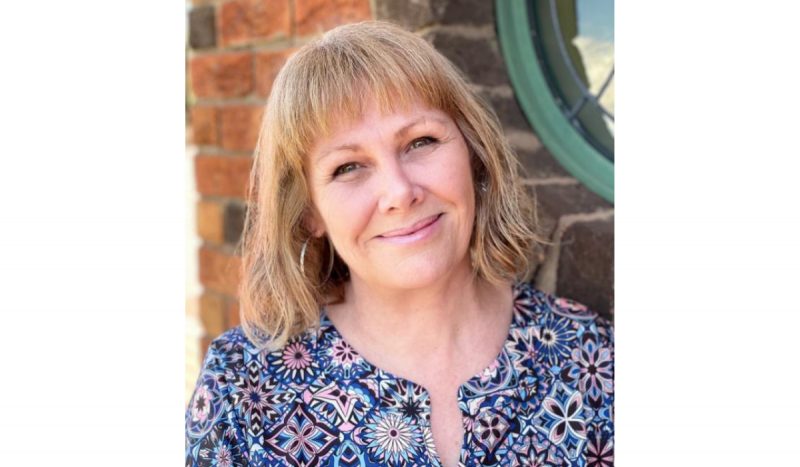 I'm the Manager of Flourish Australia's Resolve Program in Orange, in partnership with NSW Health. People who have experienced frequent hospital stays, of between 40 and 270 days within a 12-month period, are referred to us, and we focus on what that person feels they need in order to stay out of hospital.
The COVID-19 lockdown impacted what we do, greatly. Our Peer Workers have always connected with the people we support, face-to-face but many were frightened and didn't want anyone coming to their home.
We felt very strongly that we needed to find a way to maintain more of a presence in people's lives and technology was the way to do that. Our Peer Workers decided to show up for people by sharing personal strategies for remaining resilient, through a series of short, and very relatable, videos.
We shared tips for mindfulness, journaling, cooking, and even tried-and-tested techniques to quit smoking. This person-to-person approach is in line with Flourish Australia's belief that each person we support is the expert in their own journey. Ofen healing begins when someone feels understood by a Peer Worker who has walked in their shoes.
We recently submitted our video program "Hope into Lights Camera Action" for consideration to be presented at the annual TheMHS Conference, themed 'Hope, Into Action'. Our videos were chosen as one of Flourish Australia's submissions.
Stigma holds too many people back from seeking the support they need and connecting from the comfort and safety of their own home can make the difference.
The videos have become a valuable resource for reaching people across our broad service area, which covers a 200km radius from Orange to Dubbo, Mudgee, Cowra, Parkes, Forbes and Bathurst.
Sharing my story to encourage others in their personal growth has played an important part in my recovery. Flourish Australia does a wonderful job of teaching us relevant sharing of our lived experience, which they value highly. These videos have been proven to be a powerful way of using our lived experience to help others build their resilience, in pandemic conditions.
I tell it like it is and want carers to know that Flourish Australia will help you to stay resilient and reclaim your life.  
From day dot, Flourish Australia took steps to support us in ways that were life changing. Since my early teens I've stepped up to the massive responsibility of caring for my older brother Murat, who lives with complex mental health issues but as his health spiralled, reliance on emergency calls to police and ambulance took its toll. I felt overwhelmed and feared for my own mental wellbeing.
I put a call-out on facebook for someone to tell me where to turn for help and a friend recommended Flourish Australia. They immediately came to our home and took the time to really listen and understand what was going on for our family. Together, we have brought about positive change.
Being so supported by Flourish Australia takes a weight off my shoulders.
I let go of my career to be available to Murat around the clock, but can now reclaim time to focus on my needs. Thanks to all that they do for us, I feel 100% better and hopeful for the first time. I'm not alone in this any more and as I've gained clarity, things keep getting better for us.
Flourish Australia show great respect and care. They share a little of their own lived experience which reinforces to me that I'm not the only person to go through this and helps me to feel less isolated and more resilient. They constantly assure me I'm a wonderful sister which really lifts my spirits when I need it most.
It's been a much warmer, family-oriented approach than dealing with the average case worker. They involve our whole family in making things work and it's empowering to be asked what we want. No-one knows what a person needs to thrive, better than themselves and their own family. In the past, we've felt pressured to do things we didn't feel comfortable with which led to me feeling reluctant to accept support.
I would encourage anyone caring for a loved one experiencing mental health issues to reach out to Flourish Australia. As things continue to calm down, I'd love to one day study to work with them.
Talk to us today
For more information, contact us on 1300 779 270 or make an enquiry now.