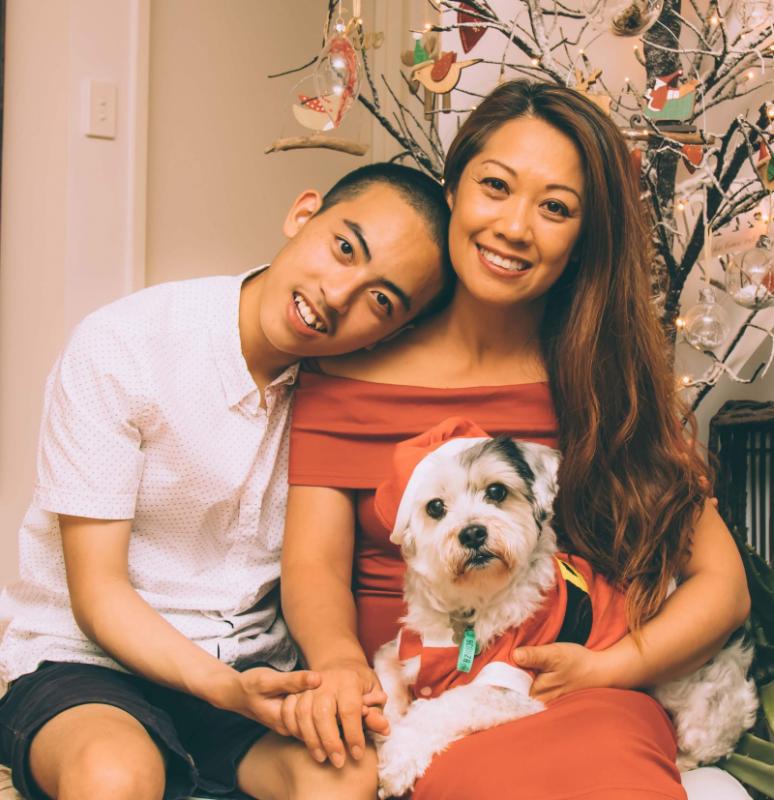 Carers like me have hit the trifecta for being heard this year because National Carer's Week coincides for the first time with both Mental Health Week and National Bleeding Disorders Awareness Week.
For 17 years, my life has revolved around caring for my son Jayden who lives with Haemophilia, autism and anxiety. From the day he was born, I've watched him fight for his life. In the process, I lost touch with my own but with the support of Flourish Australia, I'm regaining my confidence and determination to do something for all of the families who are dealing with bleeding disorders.
Meeting Jayden's needs made it impossible for me to keep up my career. We were constantly in and out of hospitals for emergency treatments and surgeries and he spent many days in a wheelchair. My friends were unable to relate to what I was going through, so my support network and social life diminished along with my joy.
When my marriage also fell apart after Jayden was diagnosed with autism at age 7, it seemed I no longer mattered to anyone. Physical exhaustion led to self-sabotaging thoughts. I grew withdrawn and experienced intense anxiety, feeling I had to cope on my own and hide my pain behind a smile.
Seeing my son suffer bullying because of a lack of understanding about what he was going through motivated me to raise community awareness about bleeding disorders. I created the Red Trail walk in 2014 as a way of connecting families dealing with these conditions. Jayden and I were interviewed by media and felt excited that people seemed to be getting the message.
Our first walk raised $8,000 which increased to $11,000 the following year. It was encouraging for me to believe that this would go directly to families who needed it for medical equipment or treatment so I was shaken when the foundation we donated it to brushed off my suggestions altogether. Feeling so unappreciated shattered my self-esteem and my mental health suffered.
I am grateful that I was connected with Flourish Australia when I sought counselling support. Instead of saying "here's what we're going to do," Flourish Australia ask me what I want out of life. We discuss the ways in which I want to be supported, so I feel in control of my own destiny.
I immediately felt comfortable with my Peer Worker Sandrine who listens with genuine empathy. When we meet once a week for outings, I welcome the opportunity to get out of the house and offload my concerns which assists with managing my anxiety.
Flourish Australia reminds me of the importance of self care so that I have the resources I need to be there for Jayden. At first, I found this challenging. What I love most is being in nature, which seemed out of reach, however I learned to look for positives. Instead of dwelling on being stuck at home, I spent a few dollars on indoor plants from a neighbourhood stall. Surprised at the difference this made to the way I felt, I was inspired to do more and Sandrine suggested learning to propagate plants.
I've since transformed my home into a jungle with plants I've grown from cuttings. As it flourishes, so has my self esteem. I'm amazed at how it lifts my spirits to live in a home that feels alive and thriving! Rediscovering a real sense of purpose in something so simple has brought about an important shift in my outlook. Now, I'm dreaming big! My goal is to connect with a business mentor to reboot the Red Trail Walk as an annual fundraiser for supporting and connecting families affected by bleeding disorders.
Flourish Australia's person-led approach taught me that with the right support, anyone can bring good out of their lived experience. They provide a variety of activities aligned with my interests, without any pressure to "show-up" and I take each step forward as I feel ready.
It's so important for carers to reach out and accept the support that is out there for us. Acknowledge that you're struggling and know that that's ok!
Talk to us today
Our approach to supporting you is different because more than 50% of the people we employ have had their own lived experience of mental health challenges and many of them make up our peer workforce. They get it, because they have been there, so they're able to come alongside you with genuine understanding and insight. 
For more information, contact us on 1300 779 270 or make an enquiry now.