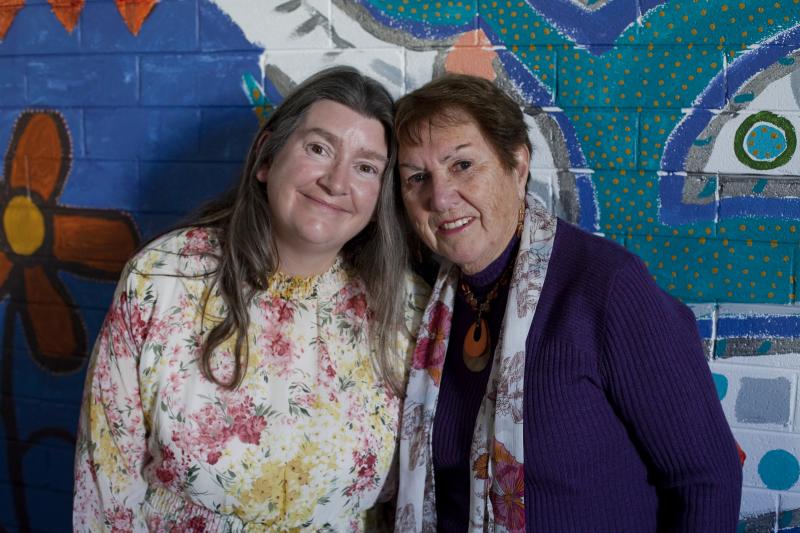 I believe education is the key to mental health recovery.
In the days when my kids were growing up we had no idea whatsoever about mental health. Understanding it would have made all the difference to my daughter Raylene's journey.
Raylene was a quiet child who had little to do with other kids but it never occurred to me that this was anything to be concerned about. She was confident, independent and excelled at school. 
Once she started working, Raylene's friendly nature made her popular with customers but she experienced some workplace nastiness. 
When my remarkable daughter was suddenly hospitalised, she was asked about a history of mental health, We were unaware of her grandfather's lived experience of mental health issues because in the 70's it was dismissed as anxiety and no one knew any better. 
Once Raylene was in the system, it became confusing, being bounced from one hospital to another with no real answers. She was introduced to Flourish Australia through the New Outlook program. Beginning with volunteer work, Raylene quickly progressed to an OH&S role after noting things that needed attending to around the organisation. She feels so appreciated there and now facilitates a newsletter and Hearing Voices Group. 
I feel fortunate to have also found a support group where I gain understanding of what my daughter experiences, from the perspective of other parents. This is what Raylene does for others through her work. The role has given her purpose and been a turning point in her recovery. She's focused on getting the most out of life.
Being surrounded by such positive people has supported us to find stability and freed me to pursue my many interests. Australia must prioritise educating people in Mental Health. With knowledge, a weight lifted from my shoulders and we can move forward.
Talk to us today
Our approach to supporting you is different because more than 50% of the people we employ have had their own lived experience of mental health challenges and many of them make up our peer workforce. They get it, because they have been there, so they're able to come alongside you with genuine understanding and insight. 
For more information, contact us on 1300 779 270 or make an enquiry now.