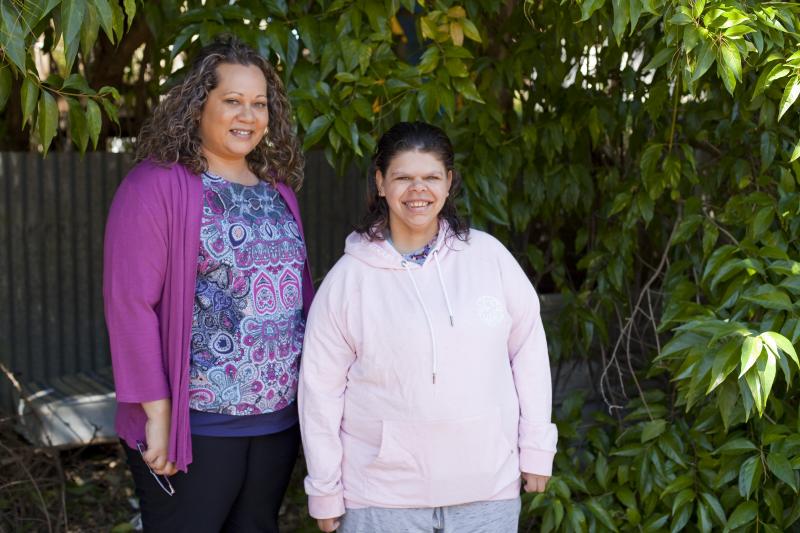 Flourish Australia opened my eyes to possibility. I found a fire in myself, for connecting people, that I once saw in my grandfather.
I always identified with my grandfather's dream of connecting people to one another, to their community and to their land. Moree was his country until he moved our family to the NSW Central Coast to become a founding member of the Darkinjung Aboriginal Lands Council at a time when life was a struggle for many of our people.
It was tough trying to fit into a predominantly white community and when life challenges became overwhelming, I came back to my safe place at Moree. The first I ever heard of Flourish Australia was when they approached me to take a position supporting 2-3 Aboriginal people. The concept of mental health was all new to me and my world view was limited.
As my understanding has grown my world keeps expanding and I now recognise that many in my community struggled with mental health. We simply had no awareness of what it was. It's been a profound realisation that my experiences of hardship are what gave me resilience and shaped me into the person I am today. Now my story brings hope to the children of indigenous communities by showing them they have the power to shape their lives and change the world. 
For the first time in my life I am established professionally. I am living my passion for connecting people through 'closing the gap' initiatives and aspire to a political career, where I can have influence at the policy making level.
I've taken back control of my life and I've never felt more connected to my community, my land and myself. It's what my grandfather fought for. 
Become a peer worker
We value lived experience and believe peer support is a powerful part of the mental health recovery journey. Flourish Australia are proud to have built Australia's largest peer workforce. 
For more information, contact us on 1300 779 270 or make an enquiry now.