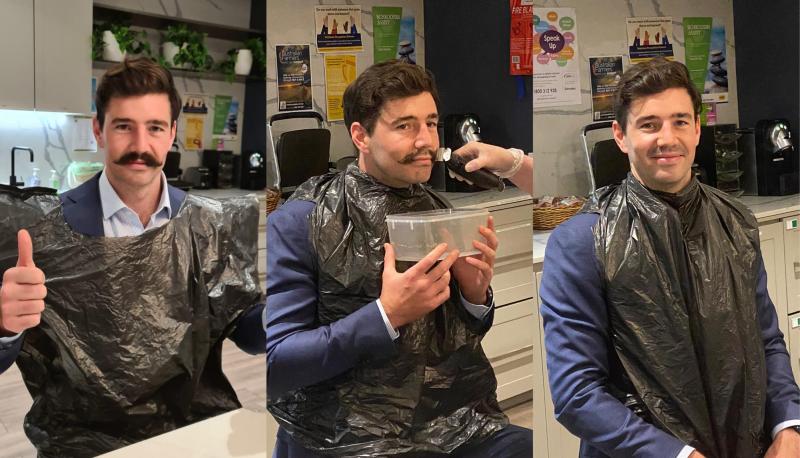 What does global investment manager Schroders, have in common with leading mental health experts Flourish Australia? The defining belief that its business is all about the needs of its clients.
In light of the challenges that COVID-19 has brought upon Australian businesses and families, Schroders wanted to reach out to a local charity in need of support. Several were considered, however Flourish Australia's Women and Children's Program struck a chord with the corporation.
"We were looking for an opportunity to contribute to our local community at a time when families are facing some really tough circumstances", says Schroders Australia head Chris Durack.
One of the members of our team, Nick Snowden, brought the Women and Children's Program to our attention and we felt that by supporting Flourish Australia in what it is doing in this area, Schroders could really make a difference in the community."
Charity fundraising is not without its challenges in a pandemic environment. "We had to think beyond the square to engage employees working remotely with virtual fundraising activities," Chris said.
"Schroders' call for donations at the end of July was boosted by broadcasting a shave that Nick volunteered for, having grown an epic moustache during lockdown!"
This hairy sacrifice inspired Schroders employees to donate a total of $4,060 which was matched, dollar for dollar, by the corporation. The total of $8,120 raised will benefit the Women and Children's Program well into the future by bringing a new planned Sensory Garden closer to completion.
In Australia, Schroders employ around 100 staff. "We are impressed with the effort that everyone has made to contribute to Flourish Australia," Chris said.  
"We are aware that every dollar donated makes a difference to the experience of stress reduction, emotional regulation, enhanced cognition, therapeutic relationships and overall enjoyment of life for women and children participating in the program."
In addition, Schroders have increased awareness of Flourish Australia's Women and Children's Program by promoting their appeal through social media with a reach of around 2,000 Australian followers. "Some clients have followed our lead and formed relationships with charities that we have supported through previous appeals and it's our hope that this will happen for the Women and Children's Program too."  Chris says.
Prior to the appeal, Schroders had not previously worked with Flourish Australia. "We are making a meaningful contribution to the lives of women and children through this connection with a local organisation." Chris says..
 "It feels good for us to know that through this relationship, we are helping those who are vulnerable in our community and do something to encourage and support locals who are facing tough times."
Talk to us today
For more information, contact us on 1300 779 270 or make an enquiry now.