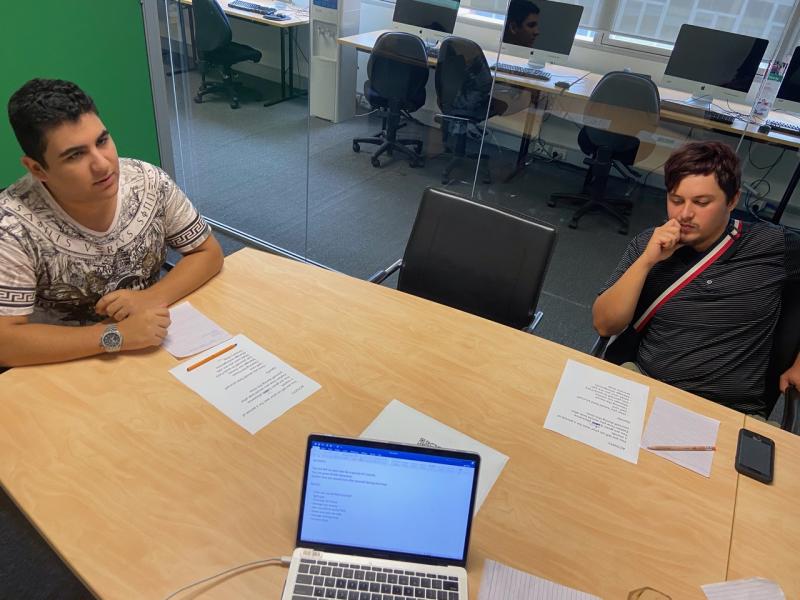 It gives me hope to see Joshua turn a corner and become excited about the possibility of employment, through participation in Flourish Australia's School Leavers Employment Service (SLES) Program.
We were connected with Flourish Australia's SLES Program through the NDIS. Their one-to-one approach with my son has made a positive difference to his whole outlook.
It took patience and perseverance for SLES Program Manager, Tina, to engage Joshua. For a long time, he showed no interest in taking part. Tina listened to my suggestions for what would interest him, such as gaming, and persisted until Joshua reached a point where he looked forward to showing up for group activities. He now has a new job to look forward to, for the first time.
Joshua has never had the opportunity to work, earn his own money and take responsibility for managing it. He experiences behavioural challenges and left high school before completing his HSC. Being bullied and feeling unsupported at school severely impacted his studies and mental wellbeing.
One of the most challenging things for me, as a parent and carer, is that Joshua takes his frustration out on me. With no family history of mental health issues, I have no frame of reference for how to support my son. Before he started school, I hadn't considered his behaviour to be unusual. I saw him as a free spirit who reacted to being confined. In those days, there was very little awareness about mental health. Support services were nothing like they are now.
Joshua tends to retreat into his own world and SLES group participation has helped him to connect with others. Flourish Australia continued group supports through lockdown, via Zoom, and Joshua has grown less introverted. It lifts his spirits.
I'm grateful that Tina keeps me informed about their progress together and involves me in the process. SLES has opened a door to a job Joshua is very excited about, at a nearby centre he can walk to. He couldn't wait for lockdown to lift so that he could get started, which shows real progress in his attitude.
I believe that with the right support, everything will happen for Joshua, in his own timing. He tells it like it is, which I am certain the right employer will appreciate. He is very bright and has great ideas, I don't doubt he will one day run the show, once he finds a job he loves.
Knowing he is so supported frees me to focus on my own wellbeing and develop the skills I need to further my own career. I hope the SLES support will continue once he's out in the workforce so that we both keep making progress.
Talk to us today
For more information, contact us on 1300 779 270 or make an enquiry now.