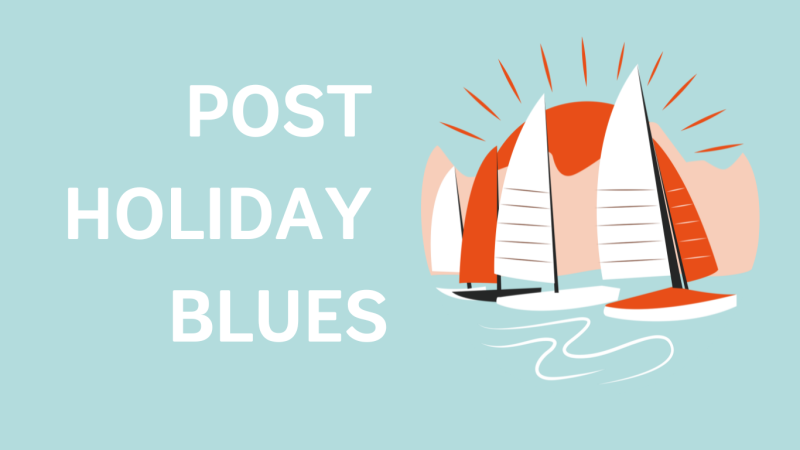 The festive season was a fabulous time for most of us, but now the fun's over there is a real danger of falling into the post-holiday blues and seasonal affective disorder.
The post-holiday blues – short-term feelings we can experience as we head into the new year – can include sadness, loneliness, fatigue, disappointment, sluggishness or mental distress. 
After all that long-awaited fun with family and friends ends, there can be mood swings from the holiday cheer. 
The abrupt end to the holiday season and the prospect of going back to our everyday lives can also affect how we think and feel. 
But experts say some basic lifestyle interventions can help minimise the post-holiday blues:  
Get enough sleep, every day: this will boost your mental health while helping prevent conditions such as obesity, diabetes and high blood pressure. 
Eat a balanced and nutritious diet: after weeks of eating – and overeating ­– less-that-healthy foods, aim for better options including more fresh fruits and veggies. 
Avoid alcohol and drugs: Both can make negative emotions feel stronger or harder to manage. 
Get physical: Regularly exercise can boost your physical health, which is a proven way to reduce depression or anxiety. 
Connect with friends or family: They can help you continue to feel connected and to navigate through your rough patch.  
Plan ahead: Scheduling something in advance – big or small – can help you keep some joyful momentum after the holiday season. 
Try something new: It's a great time to try a new activity, such as testing out a new recipe at home or perhaps taking a class that you've been eyeing. 
Hopefully these will do the trick, and you'll soon be sailing through 2023. 
But post-holiday blues symptoms can mirror those of clinical depression, so keep track of your mental health conditions and how long you've been feeling low. 
And if they persist or start to affect your daily life, it may be worth checking in with a healthcare provider. 
If you or a loved one needs additional help, you can contact the below services.   
Lifeline for 24/7 crisis support 12 11 14 
Suicide Call Back Service 1300 659 467 
Or
Talk to us today
For more information, contact us on 1300 779 270 or make an enquiry now.