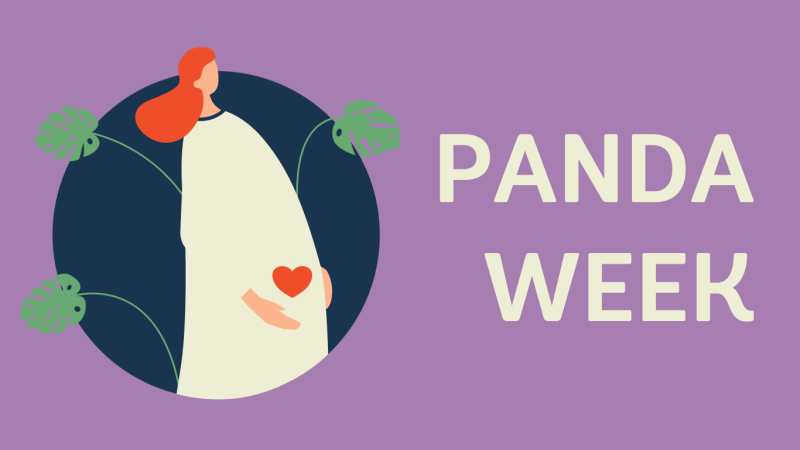 Pregnancy and the birth of a child are joyous times in a parent's life, but can also come with unique mental health and wellbeing challenges. Flourish Australia supports Perinatal Mental Health Week, from November 12 to 18, to raise awareness, break down stigma and remind parents that it is okay to ask for help. This year's theme is "connection through conversation". 
The perinatal period refers to pregnancy and the first year following birth. Physical and hormonal changes from pregnancy can be physically, emotionally or mentally challenging. And that's before new parents begin to grapple with the significant practical, social and financial life changes that come with caring for a new child.
Having a baby is a joyful experience, but it can also be tough. Statistics show that roughly one in five new or expecting mothers, and one in 10 fathers, will experience perinatal depression or anxiety. Put another way, these conditions are estimated to affect about 100,000 families each year. 
Symptoms can include mood swings, persistent worry, intrusive thoughts, withdrawing from others, changes in appetite and loss of sleep. Postnatal psychosis also affects between one and two new mothers per 1,000. LGBTIQA+, First Nations and culturally and linguistically diverse families can often face additional challenges due to stigma, isolation or discrimination. 
No one should feel ashamed to admit that they are struggling or need help. It is important to reach out to a trusted family member, friend or professional to access support that suits your specific needs. If you are worried about a loved one, let them know you are there to listen without judgement and provide practical assistance. This could be providing meals, helping around the house or with scheduling and getting to appointments.
Flourish Australia specialists in peer-led mental health support tailored to you, including with day-to-day living, employment, housing and more. To find out more about how we can help, contact us on 1300 779 270 or here. 
Talk to us today
For more information, contact us on 1300 779 270 or make an enquiry now.