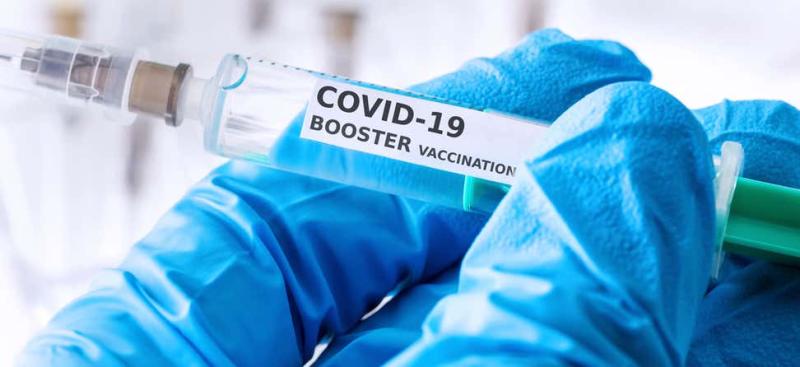 In 2021, some 18.7 million Australians rolled up their sleeves and got vaccinated against COVID-19. That's about 91% of the population aged over 16. 

This has given our community important protection against the worst of the virus. Vaccines work by giving your immune system the ability to spot and fight specific viruses. This doesn't just protect you, but your whole community. High vaccinations rates means that despite rising case numbers fewer people will become very unwell and our health system won't come under extreme pressure. 

Two doses of the vaccine provides very good protection from COVID-19, particularly severe disease. The Australian Technical Advisory Group on Immunisation (ATAGI) advises that booster doses of COVID-19 vaccines are likely to provide increased protection against infection with the Omicron variant of COVID-19, which continues to spread rapidly. A booster dose is particularly important for people with risk factors for severe disease and for people with increased risk of exposure to infection.  

All NDIS participants aged 5 years and over are now eligible for the COVID-19 vaccine. Participants aged 18 and older are also eligible for a booster dose if they have completed their primary course of a COVID-19 vaccination at least four months ago. In NSW, Victoria, South Australia, and the ACT, you can access your booster as early as three months since your second dose.  

If you want to figure out when you had your second vaccination and when your booster may be due you can check your COVID-19 vaccination certificate. This is available via Medicare.  

Booster doses are available through Commonwealth vaccination providers and other channels such as a GP, pharmacy, or state or territory vaccination clinic. State-run and Commonwealth-run vaccination clinics also offer clinics that are accessible for people with a disability. This includes providing wheelchair access, low sensory or private spaces, longer appointments, priority access, and staff who are trained to support people with disability. To find out more visit:  https://www.health.gov.au/initiatives-and-programs/covid-19-vaccines/disability-sector 
Vaccinations are voluntary and all people need informed consent before any medical treatment, including COVID-19 vaccines. Support is available to help make these decisions. The National Coronavirus Helpline now offers enhanced help to callers with disability, their family/friends or carers looking for information and advice about COVID-19 or COVID-19 vaccines. For more information please call the helpline on 1800 020 080 and select Option 5.  You should speak with your Doctor or another health care professional about COVID-19 vaccination and your health to help decide what is right for you.
Talk to us today
For more information, contact us on 1300 779 270 or make an enquiry now.