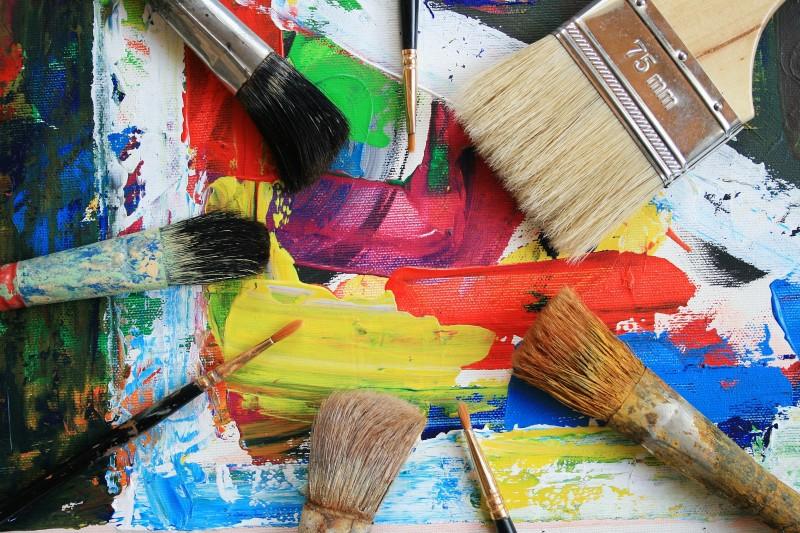 The valuable role that artistic expression can play in mental health recovery is widely recognise. In any busy, stressful life, art can be a source of peace.
Because artistic expression is a non-medical approach to recovery, art groups don't require the involvement of a health professional. Many mental health organisations and day services offer art classes as a part of their programs, including Flourish Australia's day-to-day living centres. When we say "arts," we don't just mean drawing, painting, craft, sculpture and digital art. Literature, gardening, music, singing, the culinary arts, dance and film are artforms too, providing a multitude of ways you can be artistic.
You could bring your memories to life in a drawing, express your feelings on a canvas, sing about something that hurt you, or recreate a good feeling by cooking a meal from a specific time in your life. By experimenting with different materials and mediums, you can produce works that are relevant to you and your headspace. Even if you don't think of yourself as a creative person, there are benefits to be gained from spending time in a fun, playful environment with other people.
Engaging with some form of artistic expression can help to alleviate feelings of psychological distress, such as depression and anxiety. Doing art has also been linked to improving memory, reasoning, and resilience. Art can contribute to boosting our confidence and assist with stress relief, communication and feeling more engaged. Practicing art can also help to stall cognitive decline . Drawing and painting may stimulate memories in people living with dementia, assisting them to reconnect with the world and gain a greater understanding of who they are.
When art activities are offered in a group setting, participation can foster social connections. Linking up with people to do something constructive may combat loneliness and isolation by creating a feeling of community. If the group is facilitated by an artist,  musician or another creative type, you will also have the opportunity to improve your skills through mentoring. Note that the beneficial effects of creative expression aren't dependent upon a person's skill or talents. It's the process, not the product, that matters.
Art can be an opportunity to express emotions that are challenging to explain. Many of us may find it easier to "speak" through drawings, paintings and sculpture rather than spoken words. Even among people with lived experience of dementia and other progressive neurological diseases, the ability to create art tends to remain accessible to them, mentally and physically, long after speech and language have diminished.
Perhaps you might benefit from exploring your own creativity? You won't know unless you try.
By Grant J Everett, Panorama magazine
Talk to us today
For more information, contact us on 1300 779 270 or make an enquiry now.