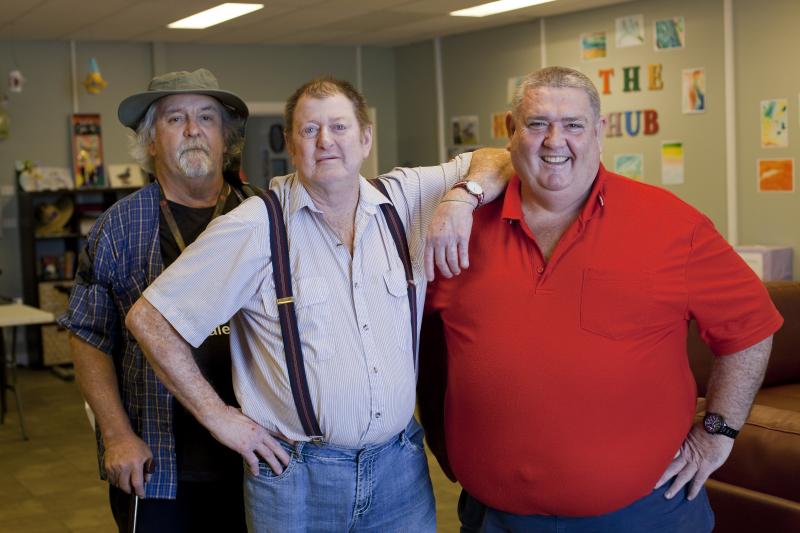 There was a time I would have struggled with asking a mate if he was ok. Now I'm 100% committed to seeing that stigma vanish from society.
I'm a bloke from the bush and spent my early years on the land before truck driving took me all over Australia.
A relationship breakdown brought me back to my home town of Moree to be close to my sister while I got back on my feet. It's a close-knit community but the remote location can feel very isolating for people and I get that.
The support I received from Flourish Australia during my own lived experience of loneliness and depression showed me how valuable peer support can be for people living in places like this.   
I never dreamed I would be capable of a job like peer support but it's the most rewarding work I've ever done.
Sharing my lived experience to encourage someone else who is struggling with loneliness or discouragement gives new meaning to what was a dark time in my life. My time on the land has helped me to connect with locals, because I speak their language, and my years on the road as a truckie built my confidence for striking up conversations with complete strangers.
As I've become more involved with other people through the work I do with Flourish Australia, I feel good enough in myself to no longer need medication to get me through each day. Like anyone, I have down days, but I'm surrounded by colleagues I can open up to here, which makes a world of difference to my ability to bounce back.
I want to learn even more about mental health and keep growing so I can help even more people.   
Become a peer worker
We value lived experience and believe peer support is a powerful part of the mental health recovery journey. Flourish Australia are proud to have built Australia's largest peer workforce. 
For more information, contact us on 1300 779 270 or make an enquiry now.