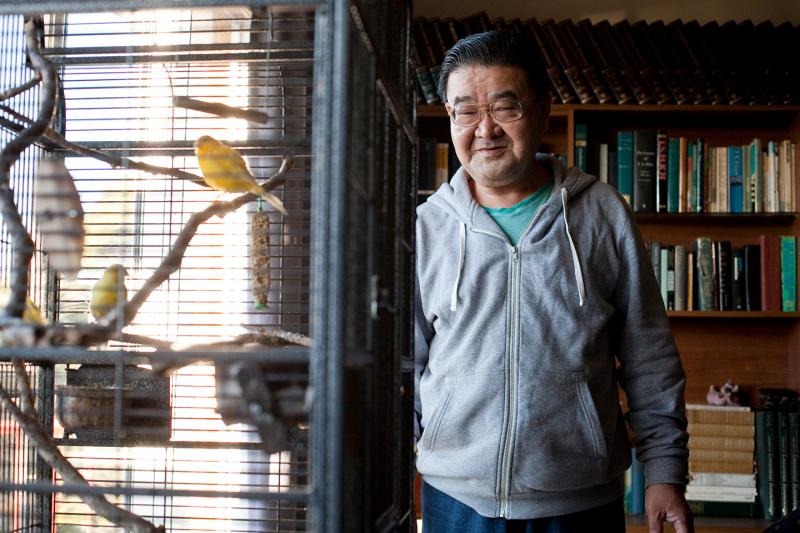 For 30 years of my life I lived with loneliness and felt very isolated in the community. Finding my Flourish Australia family changed everything.
I've lived in Australia for 41 years but I identify as Korean. My lived experience of schizophrenia and depression led to hospitalisation, on and off, over a period of about 30 years. I felt very alone and isolated.
Then my NDIS worker introduced me to Flourish Australia's Newcastle centre, where I can just drop in a couple of days each week and join in activities.
I love that there's no pressure. Just being among other people in a positive environment is enough to lift my spirits.
The peer workers are more than support staff, they've become my trusted companions and I've discovered that when I give to others the way I see them do, it makes me a happier person.
They encourage me to set goals and work toward them so now I'm writing a novel which I've always wanted to do. I've learned that I get a lot of satisfaction from my day to day responsibilities, like grocery shopping or caring for my canaries. As Flourish Australia have encouraged me to focus on what I want for my life, I've found that getting more involved with my local Korean Gospel church community has meaning for me too, both spiritually and culturally.
For me, this is what Flourishing is all about – people coming out of isolation and into fellowship and friendship as a supportive network, to make all of their lives more fruitful and productive.
Talk to us today
Our approach to supporting you is different because more than 50% of the people we employ have had their own lived experience of mental health issues and many of them make up our peer workforce. They get it, because they have been there, so they're able to come alongside you with genuine understanding and insight.
For more information, contact us on 1300 779 270 or make an enquiry now.