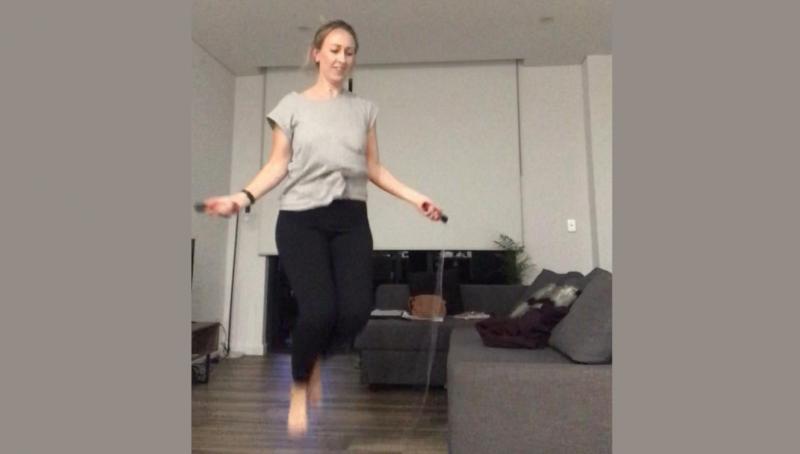 As the ongoing trials of 2020 remind us of the value of staying connected, Flourish Australia is taking steps to promote staff engagement and wellbeing through a series of fun, team challenges. Starting with a four-week Step Challenge during the month of August, the aim is to ignite team spirit and staff motivation.
Designed to break the monotony of working from home, a Wonders of the World map was created, equating step totals with 7 different destinations to be reached. Flourish Australia's COO and members of the Senior Leadership Team were among the many staff who stepped up to form 49 teams across the organisation.
Fierce competition, week by week, was an early indication that the inaugural team challenge had successfully engaged staff members. Score updates motivated team members to regularly connect and encourage one another while prompting friendly, competitive interaction among teams.
Well deserved winners, "Scrambled Legs" set an eggselent eggsample by making it to 6 of 7 "Wonders of the World" and finish 302,000 steps ahead of their closest competitor. Consistent with the workplace values Flourish Australia espouse, the team attribute their success to good communication, innovation (around ways to boost daily steps), leveraging technology such as WhatsApp to monitor progress and egg each other on, as well as keeping one another accountable.
"Starting off our team challenges with a physical component that called for teamwork was important to activate and reconnect staff working remotely," says Flourish Australia CEO Mark Orr AM. "Striving to achieve steps created a reason to factor more exercise into each day while pulling together as a team and checking in regularly with one another succeeding in strengthening camaraderie and alleviating feelings of isolation."
Many competitors have indicated that they intend to continue with healthy habits they acquired as a means of boosting steps for the challenge, such as walking to restaurants instead of driving and joining online Zumba.
Enthusiasm for the next challenge and a chance to contest the triumphant team's title, is unanimous across the organisation.
You can read more about Flourish Australia's COVID-19 efforts here.
Talk to us today
For more information, contact us on 1300 779 270 or make an enquiry now.