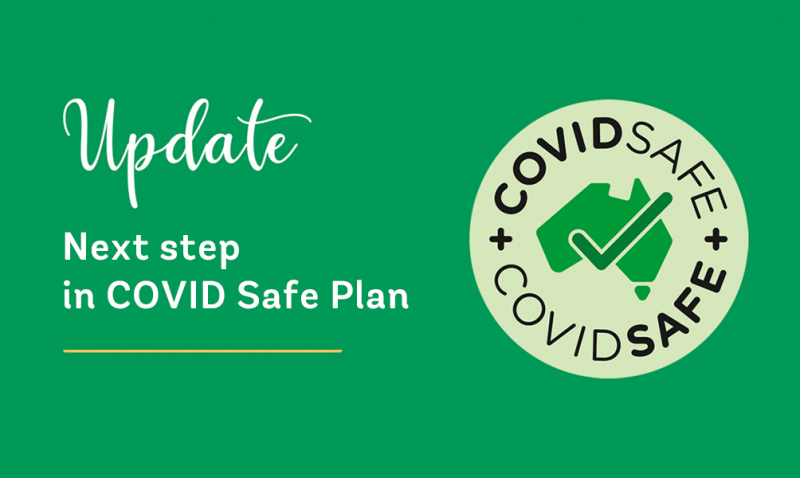 As Australia's vaccination rate draws closer to 80% as a whole, Flourish Australia has prepared a COVID Safe Plan to enter into the next stage of the pandemic.

NSW has now reached 80% full vaccination, and in line with our COVID Safe Plan, we are excited to have begun reopening our sites and in-person services to staff and people we support who are fully vaccinated. This includes onsite group programs.

Our COVID Safe Plan will continue to follow other measures we've adopted throughout the pandemic, including:

- Before accessing a site or group support, all staff and people we support must answer the health screening questions and check their temperature. Depending on state-by-state restrictions some density limits may still remain. 

- Face masks will be required for all team members and, in some indoor settings, people we support.

- Physical distancing will continue at all sites and the site's capacity (2sqm per person) will be displayed on a sign at the entrance.

- All of our sites will complete high touch point cleaning and vehicles will be cleaned after every trip. Hand sanitiser will be easily available at all sites and in vehicles for staff and people we support

- We will continue to offer one on one supports and online groups.

We recognise being doubly vaccinated is a new condition of attending group and site programs. However, we are doing this to keep everyone we support and the broader community as safe as possible. COVID-19 vaccinations are free and very effective at preventing the worst impacts of the virus. 

Our commitment is to continue deliver COVID Safe services. Our COVID Safe Plan takes into consideration feedback from our community as well as states' roadmaps which are guided by vaccination rates. Of course, the health and safety of everyone who we work with is our number one priority, and we are ready to make adjustments if local situations change.

Our sites are open and looking forward to returning to face to face group programs. We know you feel the same way! 
Talk to us today
For more information, contact us on 1300 779 270 or make an enquiry now.