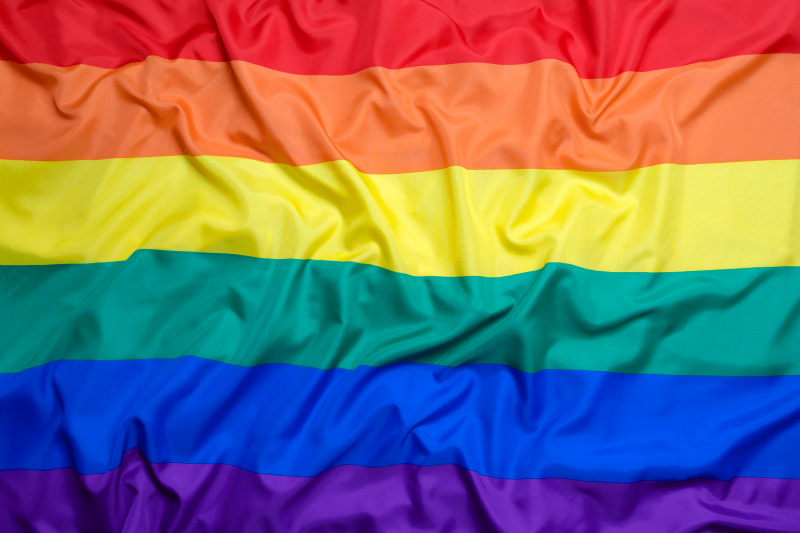 Australia prepares to celebrate dignity, equality, self-affirmation and acceptance for all people.
Every June, Pride Month celebrates the diversity of the lesbian, gay, bisexual, transgender and intersex community. It's a time to reflect on just how far civil rights have progressed in half a century and an opportunity to protest discrimination and violence. Australia is at the forefront of the push towards true equality and inclusion for LGBTI people, but there is more to do.
This year we want to particularly celebrate the resilience of trans and gender diverse people, and their contribution to our organisation. For some great information and resources we encourage you to check out www.transhub.org.au, a project of our friends at ACON and some amazing trans and gender diverse community members.
Each year, Sydney Pride Festival celebrations run from 4 June – 30 June. In 2019, there were more than 100 warm, colourful and inclusive events, such as parades, street parties, community meet-and-greets, poetry readings, art spots, speeches, debates, educational sessions and entertaining fundraisers. Due to the Coronavirus pandemic however, more than 220 Pride celebrations have been postponed or cancelled.
While it may not be possible to celebrate face-to-face during these challenging times, there is always the option of getting together online as a community. Finding new ways to connect is more important than ever before and while the 2020 Gay Pride events may take a new form, everyone will do their best to make the most of what's on offer.
The Stonewall Riots: the true beginning of gay rights
Every year Pride Month commemorates the Stonewall Riots; a major event that served as a catalyst for the earliest civil rights of the LGBTI community. Police raids at American gay bars were common back in 1969 when homosexuality was illegal, in every American state except Illinois. At that point, a business could get shut down just for employing a gay person or serving gay patrons. That all changed after one early morning police raid on the Stonewall Inn; a bar frequented by gay, lesbian and transgender residents of New York City's Greenwich Village, provoked a riot.
Protestors called for the establishment of safe places where they could be open about their sexual orientation without fear of arrest. Their uprising directly led to the formation of the first gay activist groups in New York and began the journey toward attaining the same rights as the heterosexual community. The New York Pride March reflects just how far society has come since then. It is one of the world's largest and most well known parades.
Events like Pride Month are a time to remember the pioneers who fought for equality and human rights in the face of very real threats to their personal safety and freedom. The people who marched in the first Sydney Mardi Gras in 1978 are among such people and during Pride Month we remember them and celebrate the contribution of LGBTI people to our community and to Flourish Australia.
Talk to us today
For more information, contact us on 1300 779 270 or make an enquiry now.