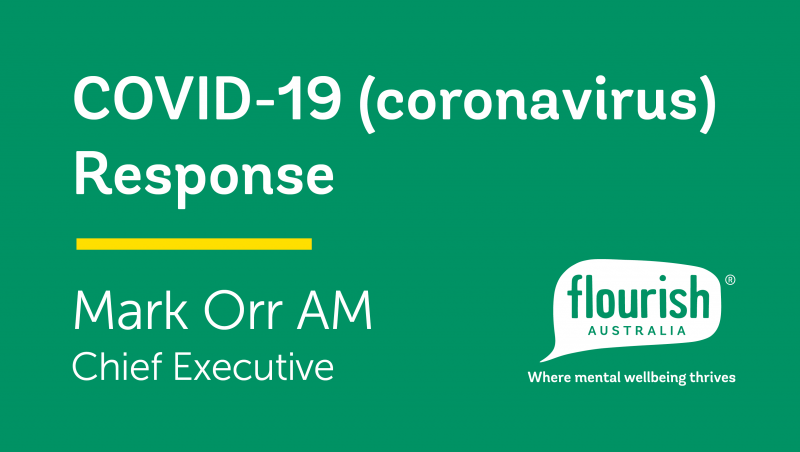 We want you to know that we are with you every step of the way as you work extra hard to contain the transmission of COVID-19.  
Your wellbeing matters to us. 
In times like these, we understand the importance of maintaining your mental health, and managing anxiety and stress, so, please prioritise self-care. Eating well, getting plenty of sleep, exercising daily and staying connected with friends, family and your other networks can all help; and, reach out for support if you need it.  

Our immense gratitude goes towards those working on the frontlines protecting the health and wellbeing of our communities - the health care workers, cleaners, support workers and other essential service providers. Thank you for everything you are doing.
We are so proud of our the Flourish Australia team who have continued to provide supports to people with a lived experience of mental health issues who access Flourish Australia's services. Our Melbourne team are excelling themselves in particularly difficult circumstances.
We take these steps to stop the spread of COVID-19, together. Together, we will come through this. 
Talk to us today
For more information, contact us on 1300 779 270 or make an enquiry now.