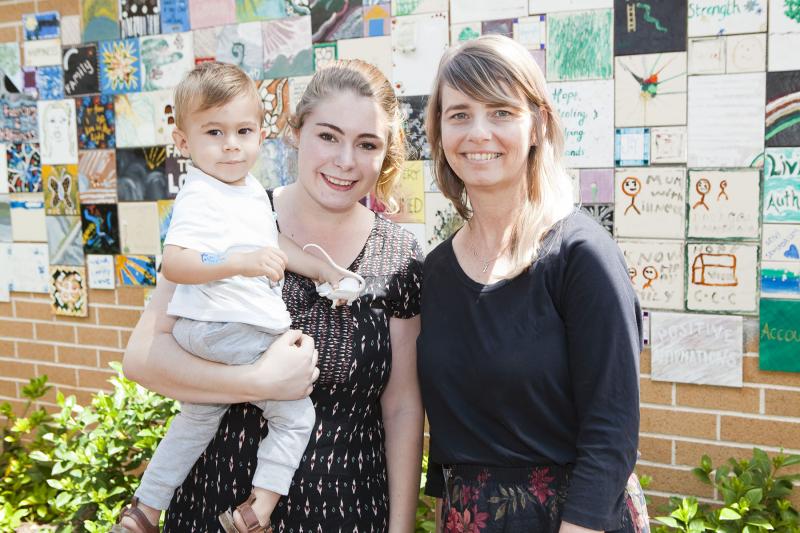 Blacktown, the Women and Children's Program revolves around six self-contained villas where mothers with severe mental health issues take recovery steps with their babies and children by their sides.
Most mothers in the program start by receiving 24/7 help, including clinical and therapeutic support, counselling and life-skills guidance. When mothers are well enough they can move into community housing and receive transitional outreach support. The goal is that they recover to the point where they can live independently.
The program is effective because it ensures that family units are kept together while struggling mum's recover, as opposed to mum's ending up in hospitals and institutions which can be isolating and stigmatising and worsen mental health experiences.
In the past ten years the Women and Children's Program has helped more than 400 mothers, with more than 60,000 hours of support provided. An overwhelming majority of mothers have been able to turn their lives around, which has obvious positive impacts on their babies and children.
"We offer mothers at their lowest ebb a sanctuary of support and hope," Women and Children's Program Manager Nicole Charles said.
"We help mothers who can't cope because of mental health issues and other exacerbating things such as homelessness, drug addiction and domestic violence.
"We take mothers by the hand and guide them through a recovery journey. We support mothers so they can strengthen their relationship with their children and live independently. When mothers rebuild their lives it usually ensures positive outcomes for their children."
One mother currently benefiting from the program is Taylah Griffiths, who lives with anxiety. Taylah and her son Ethan - now 17 months old - spent seven months at the Blacktown villa's before moving to local transitional accommodation in June.
"The Program has taught me so much about myself and other people," Taylah said.
"I was in such a dark place when I entered the Program. Through the support I've been given I've learnt so much, and life now has a whole new meaning. I can now appreciate the moment, myself and those around me. Most of all I'm in a position to make better decisions for my son."
Flourish Australia Managing Director Mark Orr said the social and cost benefits of the Program were considerable.
"The financial costs of putting mum's and their babies and children through the program are small compared to sending the mum's to hospitals," Mark said.
"That's before you've considered the social cost of breaking families up or seeing mum's fall even further through the cracks. It's important to keep the family together as far as practically possible when mums are working through mental health issues.
"It's a proud moment for Flourish Australia and the many families we've helped that this program has reached a ten-year milestone,"
The Flourish Australia Women and Children's Program cottages at Blacktown are also known as the 'Charmian Clift Cottages'. They were operated by a small independent organisation before being taken over by Flourish Australia in 2008. At that time support offerings were expanded considerably.
Flourish Australia is a not-for-profit organisation providing support programs, employment, accommodation and hope for more than 5,000 people with mental health issues in New South Wales and Queensland. Advocating community-based assistance, it is a leading mental health support provider that has been in operation for more than 60 years.
For media enquiries, contact Matthew Watson on 0417 691 884.