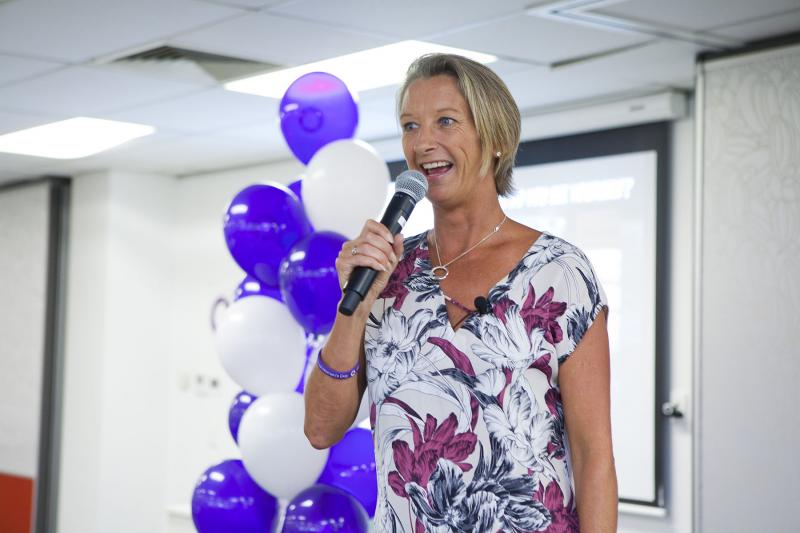 International Women's Day recognises the contributions made by women worldwide and pushes for true gender equality. Figtree Conference Centre hosted a high tea to celebrate and the highlight was Layne Beachley's speech. Layne is the most successful surfer of all time, bringing home an unprecedented 7 World Championships and dozens of major trophies. 
Layne always adored the ocean, finding it a source of solace. She began surfing in 1976 when the sport was dominated by men (at Layne's school there was only one other female surfer). Layne experienced issues with many male surfers who did not want her catching their waves but to become the best, she chose the most challenging beaches with the most aggressive competition. Clearly, her tactic paid off! 
Despite her many successes, Layne has experienced difficult times. 
"Gold medals, fame or money don't guarantee a smooth life. My career wasn't perfect. Of 225 competitions, I brought home the gold 29 times. You have to keep getting back on the board whenever a wave dumps you. Obstacles and failures don't define you."
When she experienced being left out by her 'tribe' of women whose friendship she valued, Layne tormented herself with negative self talk: Did I do something wrong? Was I even friends with them in the first place? Her husband, Kirk Pengilly from legendary band INXS, listened without judgement.
"When Kirk asked if I was okay, I self reflected and realised I wasn't. My thought patterns were the problem. I've always been my own worst critic but sharing my lived experience has benefited a lot of people. Tune into what's going on in your own head and read the signals early. I joined the RUOK? movement specifically to encourage people to ask their loved ones this vital question."
Striving to be number one takes a toll. A surfing accident severed 80% of Layne's spinal cord, yet she continued competing for years until it caught up with her.
"The body whispers before it screams. Listen to it. If you are unsure, ask yourself: is this sustainable?"
After taking time to recover, it was her love of the water that brought Layne back to competition, rather than her drive to be the best. With this 7th World Title, Layne was competing for the joy of it.
"Things I feel make my life easier include surfing, napping, yoga, breathing exercises, journaling, and connecting with nature. 
I recommend surrounding yourself with your dream team; people who support you, encourage you to be your best, and bring joy to your life. If you want others to value you, you must learn to value yourself. Look within. Know who you are and be who you are, because only YOU can give yourself permission to be happy."
For more information, contact us on 1300 779 270 or make an enquiry now.