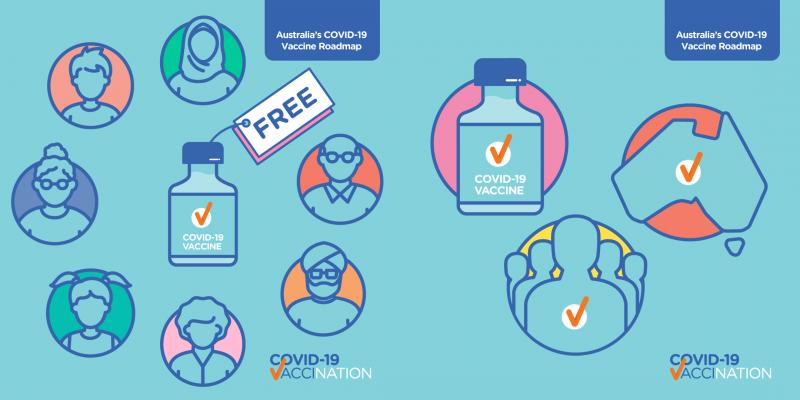 With recent COVD-19 outbreaks across Australia, it's never been more important to check whether you are eligible to receive the COVID-19 vaccine. The COVID-19 vaccine is the most effective way to ensure you and those around you are protected from COVID-19. The vaccine is voluntary and it is free to everyone. 

All vaccines in Australia are safe and have undergone a rigorous series of checks by the Therapeutic Goods Administration is the Australia's medicine regulator. If a vaccine was not safe, it would not be publicly available. 

The vaccine rollout is in various stages depending on where you live, your age and other underlying health issues. 

You can check whether you are eligible by visiting https://www.health.gov.au/resources/apps-and-tools/covid-19-vaccine-eligibility-checker. The checker will tell you if you are eligible to receive the vaccine and where you can get it. 

While discussion of the vaccine can seem overwhelming at times, it is important to ensure you only take advice from reliable information sources about the COVID-19 vaccine and the pandemic more broadly. These can be  from the government, health bodies and reputable news outlets. Avoid trying to get information about vaccinations on social media - which can cause confusion and even fear about them. 

Regardless of whether you have been vaccinated or not, please continue to adhere to the stay-at-home orders or any other public health advice you have been instructed to follow from your state government. 

Flourish Australia will continue to keep you updated as the vaccine rollout continues. You can also follow developments at australia.gov.au.