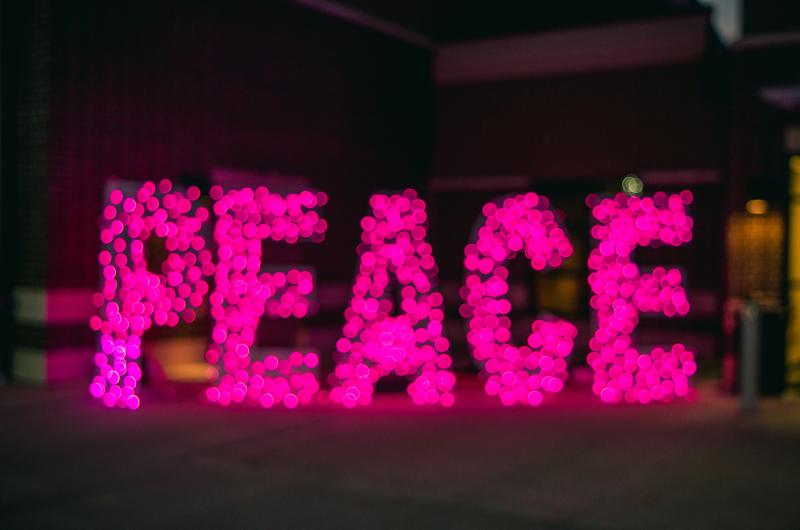 This Friday, 2 October, marks the International Day of Non-Violence.  

The day is an occasion to push for non-violence through education and public awareness. It also marks Mahatma Gandhi's birthday, who believed it was irrational to use violence to try and gain a peaceful society.  

Gandhi was the leader of India's independence movement, and a proponent of the philosophy and strategy of non-violence. His movement for change in society and politics has been followed by oppressed people across the world. 

Achieving social change through non-violent means, such as civic resistance, non-compliance, and civil disobedience has been employed throughout history.  

In the 1800s when women were campaigning for the right to vote many employed non-violent means to raise the issue. British Suffragette Emily Wilding Davison hid herself in a broom cupboard in the British Parliament on the night of the 1911 census, so that a woman would be counted in Parliament.  

A recent example in Australia includes the School Strike 4 Climate - where hundreds of thousands of school kids, students and their families gathered to push for meaningful action to address climate change.  

Protests, marches and vigils are all ways of peacefully pushing for change. Flourish Australia proudly supports International Day of Non-Violence. It reminds us, as Gandhi said, we can be the change we want to see in the world - whether it is through peaceful actions or campaigning for change.  

While this year has made it difficult to gather together in marches or vigils, we can use technology to mark International Day of Non-Violence. Post on your social media account about the day, or share a photo from a peaceful moment in your life. 
Talk to us today
For more information, contact us on 1300 779 270 or make an enquiry now.