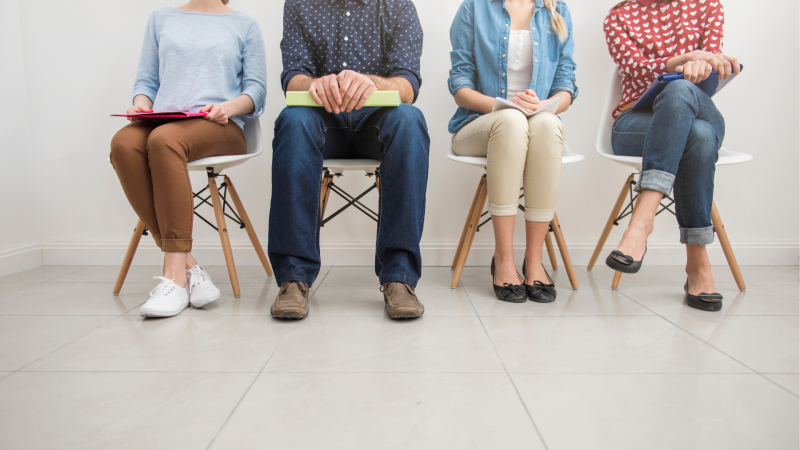 Feeling ready to get back into the workforce, or change-up your current career, and wondering whether a disability might make the job hunt harder? Preparation is everything! Take on board these tips from the experts at Flourish Australia's Disability Employment Services (DES) and present confidently as a strong candidate for the job you want.
1. Start by taking stock of what you really want
Is a casual hospitality job your calling? Would physical labour be best suited to you? Are you hoping
for an admin role with a family business, or are your sights set on a corporate career? Is location a consideration for mobility reasons? Do you require certain work hours to fit your wellbeing needs?
Get crystal clear on what you want before you start your search.
2. Know your strengths
Build your own confidence in the strengths you have that will bring value to the job you want, so you can lead with these and keep the focus on what you do well. Requesting references from former placements can be a great self-esteem booster in readiness for taking on a new role. Demonstrated skills are important, and fully prepare yourself by researching qualifications required for the job you're pursuing.
3. Get your CV sorted
Always refresh your CV so that it's a true reflection of your most recent and relevant employment history. Our DES team know what employers look for and can assist with formulating and formatting a strong representation of your full capabilities, so that you shine!
4. Go where the jobs are!
Searching online job platforms will present you with plenty of options to consider but connecting with specialists in disability employment can save time and take a lot of the stress out of your search by honing in on the right opportunities for you, based on your preferences. Sometimes, we can even assist with an introduction.
5. Put your best case forward 
Put personality into a letter of introduction tailored to each application. This is your chance to make such a memorable impression that you're seen as someone they simply must meet – and you get the interview!
Perhaps enlist a trusted friend, or our DES team, to help you communicate all that's uniquely wonderful about you They can be your cheer squad in the event of any hindrances on the hunt.
Do your homework and word your letter in a way that shows you know what the business is about, and how well you'll fit with that inclusive work culture they're so proud of.
6. Nail your interview technique
Attitude goes a long way. Prepare yourself to head into the room fully primed to leave it as the number one candidate for the job. If you've experienced tendencies to make assumptions about your capabilities, because of your disability, practice responding positively. Saying "As long as my wheelchair can get through the door, I'll be in the meeting," is more affirming than "yes, I can do that".
Discuss only what's necessary about your disability and move quickly to how you would get the job done. We can coach you through the interview process. A couple of practice runs and you'll breeze through it.
7. Know your rights
If your disability won't impact your ability to do the job safely, you're not legally obligated to discuss it. Workplaces must make necessary adjustments to accommodate an employee's disability.
8. Manage your expectations
Rather than reacting to news that your application was unsuccessful as rejection, stay grounded in applying the insight you've gained in the process, to finding the job that's just made for you.
9. Make it stick
Once you're the happy recipient of an awesome job offer, we can mentor you through settling in.
We know how important meaningful work can be to a person's wellbeing and our DES are designed to make it easier for anyone living with psychosocial or physical disability to secure a job they love, doing what they excel at, so they thrive.
Talk to us today
For more information, contact us on 1300 779 270 or make an enquiry now.