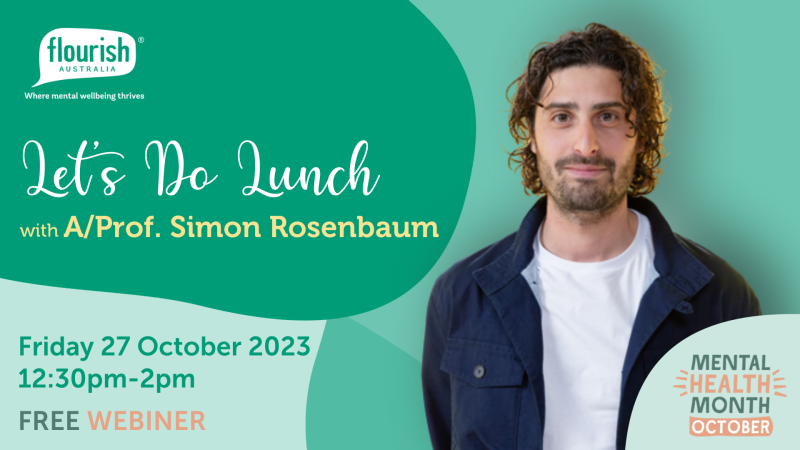 Taking action to change life through fully integrated physical and mental healthcare 
Taking time out from training health professionals in humanitarian settings around the globe, to do lunch with us, Exercise Physiologist and Flourish Foundation Ambassador Associate Professor Simon Rosenbaum wants to motivate us to Move our Mood.
From Bondi to Bangladesh, Simon's workshops are breaking down barriers to physical activity and advocating for exercise to be prescribed and facilitated as part of treatment programs. 
"Let's talk movement as a strategy for mental health recovery this Mental Health Month. "Because staying active should never be a privilege when health is a human right!" - A/Prof. Simon Rosenbaum
We all have a role to play. So let's celebrate Mental Health Month together and find out what we can do to Move our Mood.
Be part of Flourish Australia's FREE webinar event
Friday 27 October 2023
12:30pm-2pm 
and put your questions forward for Simon. 
For more information, contact us on 1300 779 270 or make an enquiry now.