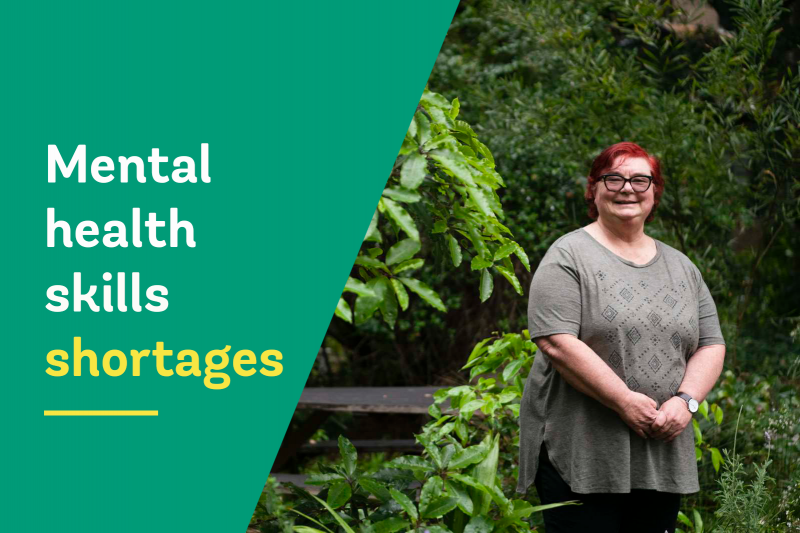 A new report by the Mental Health Coordinating Council (MHCC), the peak NSW group for non-government and community-run organisations has identified a shortage of skilled staff in mental health services. 
"Organisations surveyed identify future demand coming from primary health networks commissioning mental health services, alongside ongoing demand from the NDIS," the report said. 
The 2021 Mental Health Workforce Profile forecasts growing demand for community services from GP networks and the National Disability Insurance Scheme (NDIS). 
Since the beginning of the COVID-19 pandemic, an estimated 150,000 people across Australia have been missing out on crucial support because of the shortage. 
Peer support workers and those with a lived experience are amongst those most in demand. 
These workers now make up 14 per cent of the workforce compared to 11.3 per cent in 2019. Roughly 50% of workers in the sector are employed on a casual or contractual basis and nearly three quarters are female. 
Flourish Australia's Catherine Stafford has been working as a peer support worker for more than six years, providing support for mothers with severe mental health conditions. 
Catherine Stafford says her own experience has provided her with an ability to uniquely understand and empathise with the mental health challenges faced by others. 
"I wait for moments when they are prepared to share with me parts of their life and it develops organically from there." 
Community managed organisations such as Flourish Australia currently employ a quarter of the mental health workforce in NSW. 
Last month, the New South Wales government made an additional $130 million commitment to mental health funding across the state. 
To find out more about Flourish Australia's peer work check out 
https://www.flourishaustralia.org.au/about/our-mental-health-peer-workforce 
or give us a call on 1300 779 270