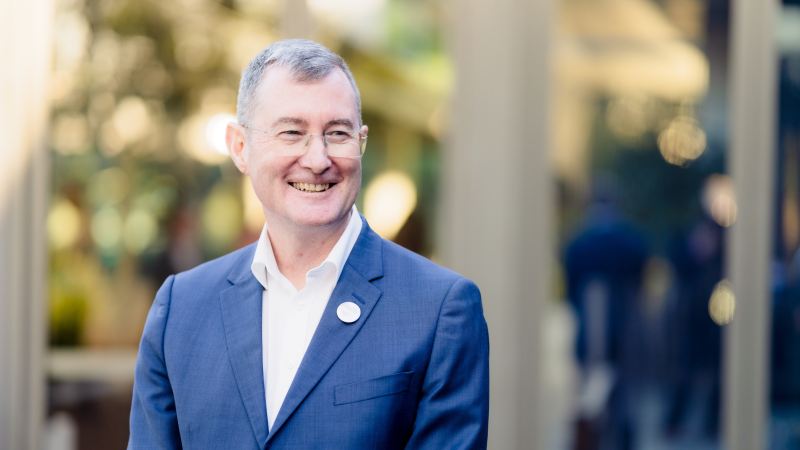 June is a great time to reflect on diversity and inclusion.
It is Pride month, a time of significant importance to the LGBTIQA+ communities. The television is full of reports on Pride celebrations around the World. Our own original Pride celebration, the Sydney Gay and Lesbian Mardi Gras started in June 1978, but moved to March to use the warmer weather.
It was wonderful see Sydney World Pride during February and March this year, celebrating the diversity and creativity of the LGBTQIA+ communities, and to showcase Sydney as a World City that embraces them. I was fortunate to attend a number of Sydney World Pride events and experience that embrace, and made many new connections and friends from around the World.
At Flourish Australia we particularly celebrate at this time of year the many contributions of everyone from the LGBTIQA+ communities makes to our lives, to Flourish Australia and to the communities in which we work - including the contributions of our team members and people accessing our supports.
Flourish Australia is a founding member of Pride in Health and Wellbeing, ACON's program for improving and benchmarking health and social support organisations' service delivery to people from LGBTIQA+ communities. This year we were delighted to, once more, achieve a Bronze Award for our performance on the Health and Wellbeing Equality Index, demonstrating our commitment and achievements in providing welcoming, inclusive and respectful services. We know that's important because people in the LGBTIQA+ communities experience higher rates of psychological distress, suicide, alcohol and other drugs, use and other health issues; and we want to be a place where people can come for support, and feel safe and respected.
This month we are hosting a panel about LGBTQIA+ history and the future to increase everyone's understanding of the journey so far – the struggles, the law reform, the grief and loss experienced, and the many celebrations. And whilst we consider those topics, we will also reflect on the new frontiers - the rights of trans and gender diverse people, and the importance of protecting the bodily integrity of people in the intersex community.
We have come a long way, but there is still so much further to go until our communities are truly inclusive and celebrate diversity.
In this month's newsletter has an article about our Women and Children's program. This is a terrific program that supports mums with a mental health issue and their young children. Our end of financial year fundraising appeal is focussed on raising supports for this program. If you are able to, you can make a donation to the Give Back campaign through the link in the newsletter.
Thank you for your continued support for what we do. I hope you enjoy the stories in this month's Flourishing News.
Mark Orr AM
Chief Executive