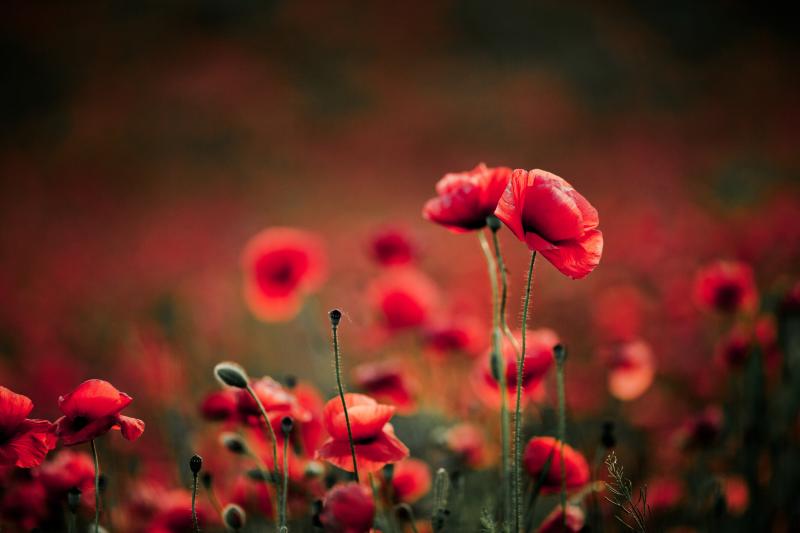 The 25th of April,  Anzac Day is a time for all Australians to recognise the more than 1.5 million service men and women who have served our country in all conflicts, wars and peacekeeping operations. It's also a time to remember the more than 102,000 Australians who sacrificed their lives.
Commemorative services begin at dawn, and later in the day the men and women who have served in Australia's armed forces march in every major city. Formal commemorative ceremonies take place at war memorials around the country, and families place red poppies beside the names of the fallen on the Memorial's Roll of Honour.
While not all of us will attend these services, there are still plenty of ways we can mark the occasion.
The Returned & Services League (RSL) are again encouraging Australians to stand at their gates, balconies or verandahs at 6am, holding a lit candle for soldiers past and present to "light up the dawn". The Australian War Memorial's Anzac Day service will also be broadcast from 5am on ABC TV and ABC's Facebook page, so you can tune in to that. You could also Google classic Anzac Day songs.
In their footsteps: You can take a virtual tour of where Australians have served by downloading the free "ANZAC 360" app from Apple's App Store or Google Play. You can also explore exhibitions and collections of military history, such as the Australian War Memorial, National Anzac Centre, or Anzac Memorial Sydney.
Make something: During World War One, Australians would send food to loved ones who were serving overseas. However, these foodstuffs had to retain their nutritional value without refrigeration. Anzac biscuits met this need, and became a staple of a soldier's diet at Gallipoli. Try out RSL Queensland's Anzac Biscuit Recipe!
You could also Google how to create a wreath, or how to make memorial poppies.
You can also donate to help veterans and their families.
By Grant J Everett
Talk to us today
For more information, contact us on 1300 779 270 or make an enquiry now.