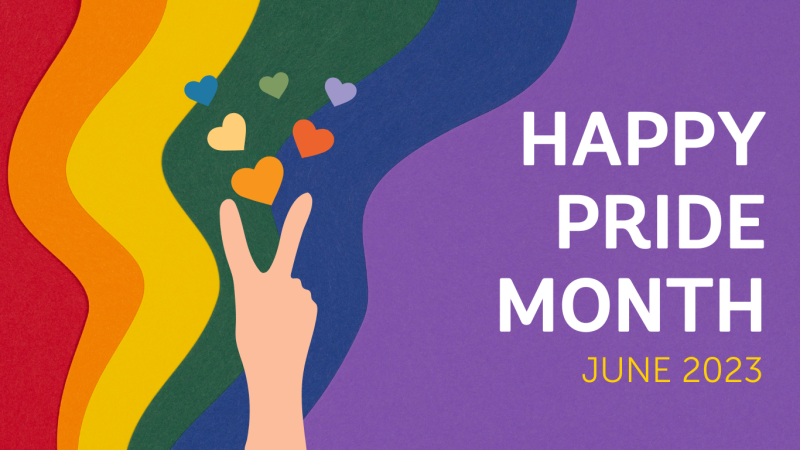 When you know you belong your mental health can thrive and what better way to really feel it than putting yourself front and centre of celebrations for Pride Month 2023, from June 1.
Casting a bigger and brighter rainbow over the LGBTIQA+ community with every year that passes, every festival, food event and fundraiser, street parade and trivia night, gig or gathering celebrated during Pride Month, is our way of remembering the history-making stand that was made one night in the New Your City Stonewall Riots of 1969.
You know the story . . . 
When gay club, the Stonewall Inn of New York City's Greenwich Village, was raided in the Summer of 1969, riots broke out. The six days of clashes and protests that followed sent a clear message, that the community demanded a safe, accepting and inclusive place to gather without fear of arrest or discrimination based on their sexual orientation. 
It All Started With A Brick! 
Thanks to the breakthrough that first brick through the window brought to pass, you don't won't need to break down any doors to take part in this year's Pride Month. Everyone is welcomed. We all belong! 
So let's run riot and go berserk with the glitter. Don't waste a minute of your freedom to be you. Check out the many great events where you'll find acceptance, fun and of course - belonging, on the streets and in the places where you live, this Pride Month.
'Loud' and proud not so much for you right now? 
Low key is ok too of course – you'll find movies and catch-ups of all kinds happening to suit your mood and interests. Just be you! That's what it's all about. 
In Sydney, the big launch will be on Thursday 1 June at The Stonewall Hotel. Plan ahead to get the most out of the five weeks of fun to follow, until June 30, by checking out the event listings here: https://www.sydneypride.com/
Live a little further out of town?
Never fear, you'll find LOADS of great events near you, from PRIDE lunch at Mt Druitt to PRIDE drinks at Kiama. Or bring the celebrations into your own safe space, sharing words of encouragement on your socials with the hashtag #pridemonth.
Sometimes it starts with a phone call. . . 
Want to feel you belong but not sure where to start? Most of the people who work with Flourish Australia are Peer Workers, which means they really get what people experiencing complex mental health issues are going through, because they've walked in their shoes. So if that's your struggle, you can be sure of an understanding voice at the end of the phone when you're ready to connect with us. 
Talk to us today
For more information, contact us on 1300 779 270 or make an enquiry now.