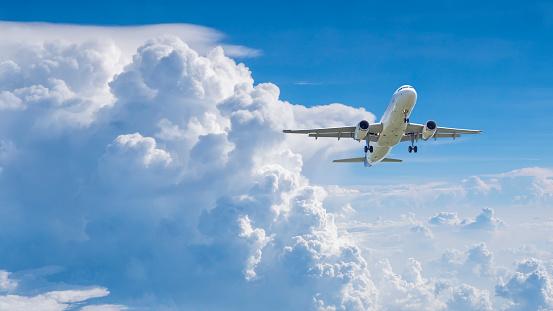 While most state borders have remained closed over the past few months, the doors are about to be swung open to both domestic and international tourists. 

Regional, interstate and international travel are about to recommence with the first set of major restrictions easing on Monday, November 1. 

It's important to note that nearly all of these new freedoms are for those fully vaccinated against COVID-19 only, so if you want to travel, make sure you get your vaccine as soon as possible! For those who were vaccinated six months ago keep an ear out for booster shots, which are expected to be available soon and will help boost your immunity. 

New intrastate rules come into effect on November 1 for New South Wales, as those living in Greater Sydney will be allowed to travel to regional NSW and vice versa. This will mark the first time since June that travel across the entire state has been allowed. 

There will also be a travel bubble in place between NSW, Victoria and the ACT which will allow quarantine free travel for those fully vaccinated. 

If you are unvaccinated and from a high-risk area, you will only be permitted to travel for essential reasons and will be required to adhere to quarantine requirements. 

Those ineligible for vaccination, (such as children under 12) will follow the requirements placed upon their parents, carers or guardians and their vaccination status. 

From Monday, all fully vaccinated Australian citizens and permanent residents will be able to leave Australia without requiring an exemption. 

Keep in mind that some countries have not opened their doors to Australians yet, however from November 8, Singapore will begin quarantine free travel with Australia, the first of many countries expected to welcome international travellers. 

In addition to making sure you are double vaccinated, it's important to continue to stay COVID safe. 

Just because we can now travel, doesn't mean all public health orders have been abolished. Mask is still mandatory on all public transport (buses, trains, ferries) rideshares and taxis as well as at airports and on planes.  

Also, be sure to continue checking into venues by scanning QR codes and if you're feeling unwell with cold-like symptoms, please delay your travel, stay home and get tested.  
Read more about how to remain CovidSafe as restrictions ease https://www.flourishaustralia.org.au/covid-19/how-remain-covidsafe-restrictions-ease
Talk to us today
For more information, contact us on 1300 779 270 or make an enquiry now.