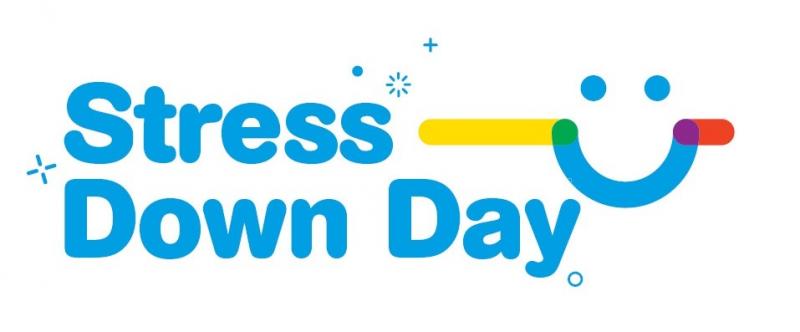 Lifeline's annual Stress Down Day is held on the 24th of July. It's a fun and easy event focused on reducing the stress levels of people across the country while serving as an opportunity to fundraise for Lifeline Australia's vital round-the-clock crisis support hotline.
This year, Stress Down Day falls on a Friday. Anyone can get involved and help promote happiness, encourage people to seek help when they feel overwhelmed and raise awareness of suicide prevention.
According to Lifeline's research, 90% of Australians need to stress less. 74% of people report that they are stressed out from work. This makes Stress Down Day particularly relevant for our busy, busy population. You might not even realise how much stress you're under until negative side effects start to show, such as irritability, frustration, difficulty relaxing, low energy, headaches, getting sick frequently, constant worrying, and procrastinating. These can all be signs that there's too much on your plate.
This Stress Down Day, bring the power of laughter into your workplace to help people relax and feel better. There are lots of ways you and your colleagues can bring a bit of humour to your day in support of the great work that Lifeline does nationwide. While you're having fun you can raise valuable funds to increase the number of Lifeline volunteers supporting Australians in crisis.
How you and your workplace celebrate Stress Down Day is really up to you. Creativity is encouraged, as is self-expression. For instance…
Host a trivia competition

Hold a bad joke contest

Encourage everyone to wear silly slippers in the office or replace work trousers with pyjama pants

Run a relaxation class for the whole office

Have everyone go for a half-hour walk at lunchtime

See if your CEO will wear a fun costume for the whole day!
A straightforward way to lower your stress levels is to maintain a well-rounded lifestyle. Get enough sleep, don't take work home with you, eat three nutritious meals a day, spend time with loved ones, indulge in your hobbies, go for regular walks and don't place unnecessary pressure on yourself. As stress can have a negative effect on productivity, it's also in the best interests of employers to make sure their staff aren't pushing themselves too hard and that their work schedules are sustainable.
By Grant J Everett, Panorama magazine
Talk to us today
For more information, contact us on 1300 779 270 or make an enquiry now.