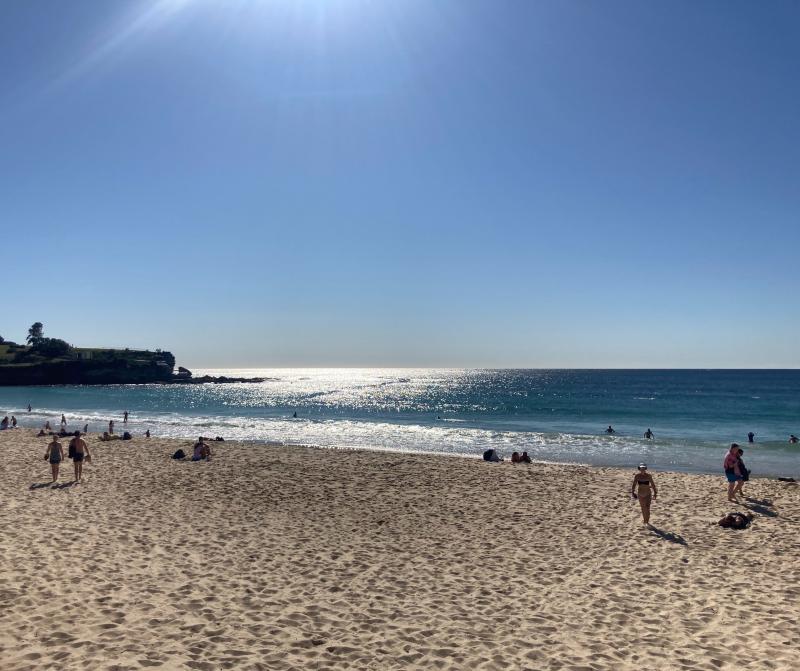 Summer 2019/2020 will be difficult to forget, for all the wrong reasons. There were rampant bushfires, smoke that just would not clear and the beginning of that new fashion for face masks. Let's see if we can all do a few things to make the coming summer a little less fraught!
Maximum temperatures are only a part of the story with weather; if you are in the shade with a cool drink, a dry 40 degree day might feel more comfortable than playing tennis in direct sun on a 26 degree day with 90% humidity. We need to be cool to sleep well, so warm, still, humid nights can be torture.
In the heat, we all need to maintain our water intake. By this, we mean WATER intake, not coffee or fizzy drink intake. Some soft drinks can actually make you more thirsty. Water, however, will never let you down,
Outdoor clothing is important too. It can be hard to understand why more people don't wear lovely wide brimmed hats in the summer! What is there not to love about taking a cool shadow with you, wherever you go?
If you think sun protection doesn't matter, consider the waiting rooms of plastic surgeons; they're not full of young people wanting to enhance themselves, they're full of elderly people having skin cancers cut out of their heads because they did not wear hats in the sun.
During summer, UV light levels are extreme almost everywhere in Australia, except very early in the morning and very late in the evening. By using sun screen and/or limiting your exposure, even when it's cloudy, you can spare yourself sunburn now and surgery later.
A lot of us don't pay much attention to the fabric weight of our clothing but believe us, it matters. Denim jeans are too heavy to wear out on a hot day. Opt for lighter fabrics but be careful of the sun burning through.
Look also at your bedding in the Summer months. Some people habitually have too many bedcovers. Mind you, sleeping in your birthday suit can lead to shivering and goose bumps at 4am, particuarly if you live away from the coast.
Your medication needs to be cool too! Read the label and keep it in a cool, dry place away from sunlight. Have fun!
By Warren Heggarty, Panorama Magazine
Talk to us today
For more information, contact us on 1300 779 270 or make an enquiry now.