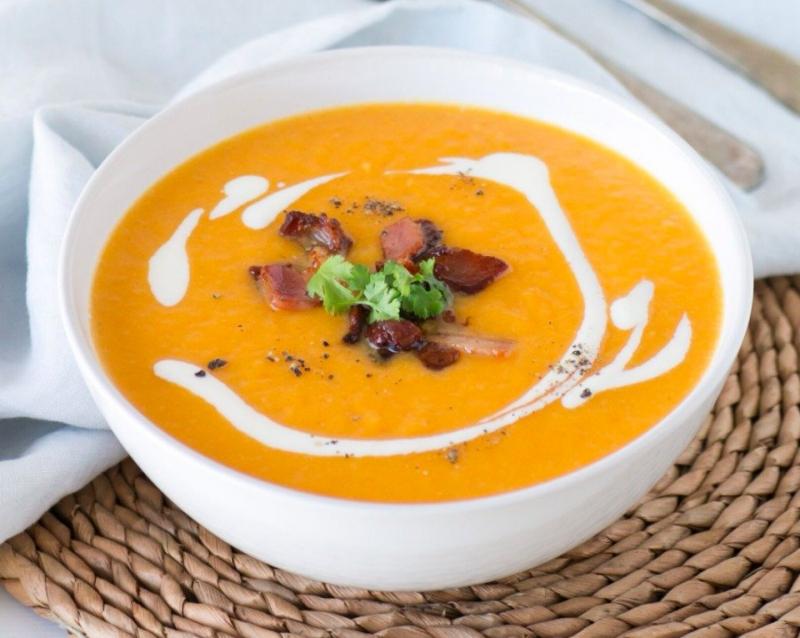 Colder months are the time for hearty, warming meals. Here are some delicious options that are cheap, easy and guaranteed to impress. You won't need any fancy equipment or advanced techniques to make them, either.
Pasta Bake
Purchase a jar of pasta bake sauce and a packet of ravioli or whatever stuffed pasta you prefer. Boil the pasta with a cup of mixed frozen veggies until the pasta tastes and feels right when you try one. Meanwhile, fry up a little bacon, a diced onion and garlic in a frypan. Mix everything with the jar of sauce in a large enough baking dish, sprinkle with cheese, then breadcrumbs, then Italian herbs. Bake at 180C until the top is golden brown.
Pea & Ham Soup
Rinse a bag of dried peas. Dice a carrot, an onion and a stick of celery. Cook them in a couple of tablespoons of oil until soft. In your biggest pot, combine the veggies with the rinsed peas and a ham hock then add 3 cups of water and 3 cups of chicken stock. Bring to the boil, then cook semi-covered over a low heat for 3 hours. Remove ham hock, discard the bone, skin and fat, then shred the meat. Use a stick blender to smooth the soup before returning the shredded ham to the pot.
Lentil, Sweet Potato and Chickpea Stew
Thinly slice a bunch of shallots. In a large saucepan, cook them in a tablespoon of oil with a tablespoon of dried rosemary, until soft (about 4 minutes). Add a diced sweet potato and cook for a further minute. Add a cup of soaked lentils, a 750mL packet of vegetable stock, and enough water to submerge the vegetables. Simmer on medium-low heat for 40 minutes or until the sweet potato is soft and the lentils are cooked. In the last 10 minutes, add a tin of chickpeas. Season to taste, top with baby spinach and a drizzle of extra virgin olive oil.
Potato and Leek Soup
Melt 50g butter in a heavy saucepan. Add 500g cubed potatoes, a diced onion and the sliced white bits from a bunch of leeks. Season well with salt and freshly ground pepper and cook over a medium heat for 10 minutes, until the vegetables are soft. Pour in a packet of chicken stock or vegetable stock, bring to the boil and simmer until the potato slides off a fork when jabbed. Purée with a stick blender until smooth, then stir in a small carton of cream and half a cup of milk. Drizzle with cream to serve, and scatter with chives and black pepper.
By Grant J Everett, Panorama magazine
Talk to us today
For more information, contact us on 1300 779 270 or make an enquiry now.