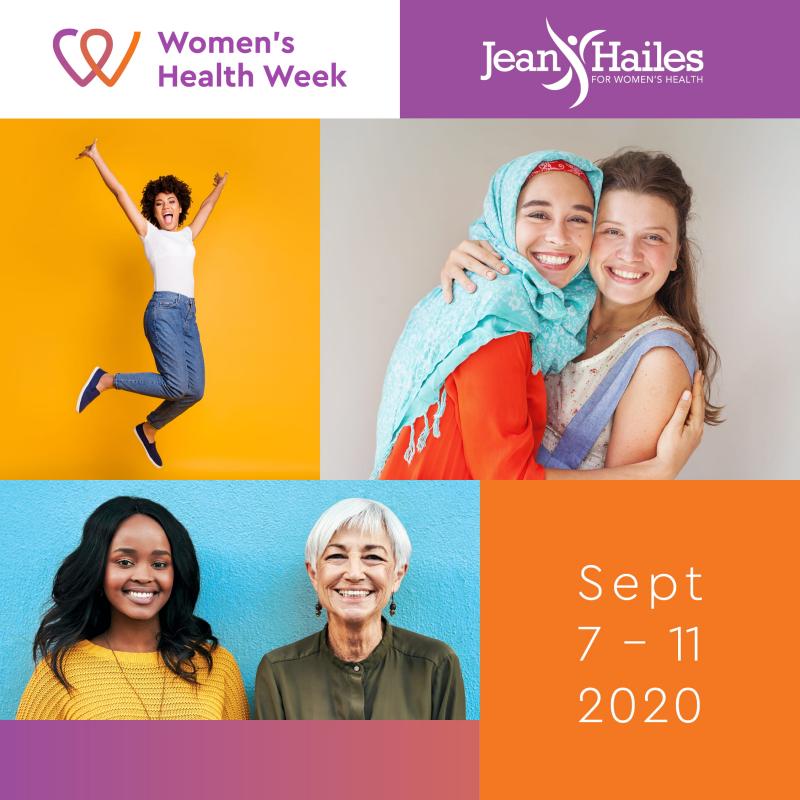 Women's Health Week is a nationwide event that encourages Australian women to make positive, lifelong changes by putting their wellness first. With the added stress of COVID-19, looking after ourselves has become more important than ever. Despite the obstacles presented by the current pandemic, Women's Health Week 2020 is set to run between the 7th and 11th of September.
With today's technology it's never been easier to stay connected and you can show your support for this important event by promoting it in your workplace, among your local community or with your friends and family. Getting involved with Women's Health Week can be as simple as exploring the official website at www.womenshealthweek.com.au where you'll find a range of downloadable materials for use on social media, such as digital banners and postcards. You can also request daily emails that contain videos, recipes, quizzes, articles and other tools to help you unlock your healthiest self. Another simple way to celebrate this event is to challenge yourself to get out and move more. You can walk, run, swim, skip, dance, cartwheel or cycle!
Women's Health Week was created back in 2013 by Jean Hailes, an Australian not-for-profit organisation dedicated to assisting women to actively manage their health and wellbeing. It quickly became a permanent feature on our national calendar. In 2019, 45,000 women subscribed to their online campaign to take part in live events and online activities and more than 112,000 women participated across 2,800 events.
This year's event looks set to be even bigger. The Jean Hailes website has scheduled many online and virtual events, including the "Take Steps for Women's Health" challenge, daily Facebook panels and an online fitness workout with Sam Wood. The Women's Health Week Comedy Gala will also be live-streamed right around Australia on the 26th of September. Hosted by Claire Hooper, this event will feature the impressive talents of acclaimed, award-winning comedians such as Celia Pacquola, Cal Wilson, Steph Tisdell, Zoe Coombs Marr, Jude Perl and Aditi Mittal.
"Women's Health Week will be a great reminder that we need to take time out to check in on our health," says Brenda Jones, the Women's Health Week campaign manager. "Whether it's scheduling a health check, setting aside time to check in on your mental wellbeing or even arranging virtual walking sessions with friends via video."
Women's Health Week is made possible by the support of not-for-profit organisations, high-profile ambassadors, businesses, and various community groups.
By Grant J Everett, Panorama magazine
Talk to us today
For more information, contact us on 1300 779 270 or make an enquiry now.