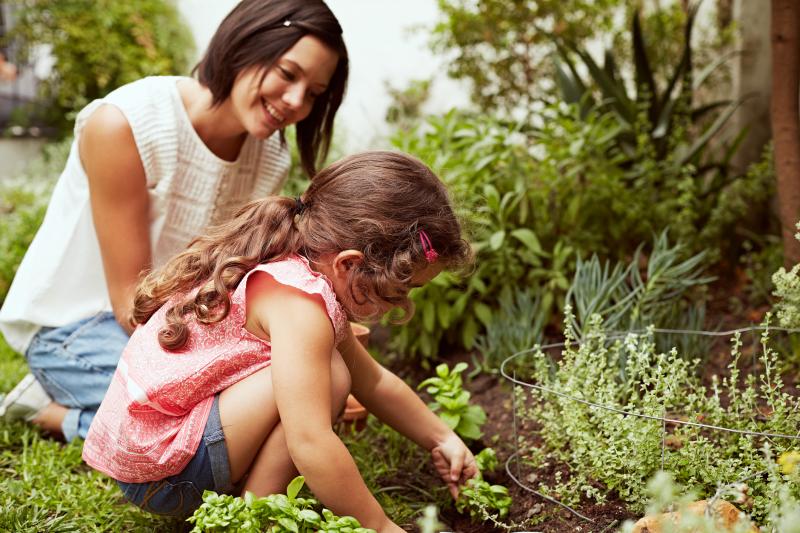 Flourish Australia has welcomed the government's National Children's Mental Health and Wellbeing Strategy, which includes further investment in parenting and families, as the mental health provider announces two new initiatives as part of its own Women and Children's program.
Investing in the mental health of children, particularly after the impact of COVID-19, will deliver long-term benefits to their wellbeing. The strategy will invest in programs for children aged up to 12 years old, providing a much-needed focus on prevention, early intervention and strengths-based approaches.
"This new strategy provides important recognition of the mental health and wellbeing continuum, and highlights that the place we are on that continuum, and our need for support, can change throughout our lives," said chief executive of Flourish Australia Mark Orr.  
"If children can access the right mental health supports early, we can help build their wellbeing, overcome the challenges encountered, and pursue the lives they want, no matter where they live."
Mr Orr said it was fitting the National Children's Mental Health and Wellbeing Strategy announcement from Minister for Health and Aged Care Greg Hunt came during Health Month when Australians are being asked to Tune In to the mental health and wellbeing of themselves, those around them, and the broader community.
"This Mental Health Month's theme of Tune In is really about listening to the things we tell ourselves and those around us about mental health.  
"This is particularly pertinent when we consider how we talk to children about their own mental health - the things we learn when we're young can stay with us throughout our lives, so breaking down stigma about mental health and promoting wellbeing is so important."
This Mental Health Month Flourish Australia's own Women and Children's program is pleased to announce two new initiatives, which have been realised thanks to generous donors.
The Women and Children's program provides safe and secure accommodation with round the clock support. It keeps Mum's and their young children together as they progress on their recovery journey to thriving independently.
"There is always demand for support in our Women and Children's program, but throughout COVID-19 lockdowns we have seen increased demand, in line with the recorded increase in family violence and hardship. These two new programs will build on the excellent work already being done, and we're so grateful to the donors whose support made them possible."
The Survivors of Sexual Abuse Program has been developed throughout 2021. The program educates women on the neurobiology of attachment and the impact complex trauma, such as sexual abuse, has on attachment. The program also trains staff on supporting survivors of complex trauma.
"Sadly, many people we support through our Women and Children's program have been impacted by sexual abuse at some time in their lives. Through support and education, they can address the trauma from their abuse to find new meaning and connection - our evidence-based initiative will support this process."
The second initiative is a horticultural therapy garden which will provide a healing sanctuary for families transitioning to living independently and thriving in their communities.
"Horticultural therapy gardens promote wellbeing in a range of ways - which are really accessible to all people.  It may be as simple as getting some fresh air and sunlight, finding a calm space for meditation and reflection, or establishing greater self-esteem and a sense of accomplishment through a new gardening hobby."
For more information about Flourish Australia's Women and Children's program or to become a donor contact https://www.flourishaustralia.org.au/get-involved/make-donation.
Talk to us today
For more information, contact us on 1300 779 270 or make an enquiry now.